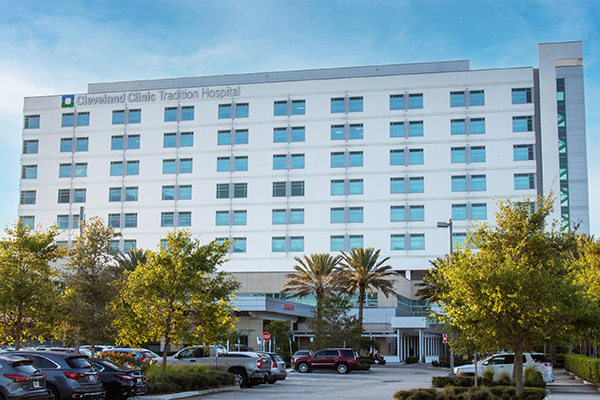 Tradition Hospital is a state-of-the-art acute care facility that opened in December 2013. The hospital features 177 private rooms to ensure the comfort and privacy of our patients and their families.
On October 30, 2017, Tradition Hospital added an additional 90 new patient rooms, to help improve the flow of patients out of the emergency department and enhance the admission process, while also renovating and expanding our intensive and progressive care units. Traditional Hospital also now provides maternity services and our neonatal care (NICU) for our expecting families.
Conveniently located nearby are our medical office buildings, Tradition HealthPark One and Two, which feature our our Martin Health Physician Group practices, pharmacy, wound care center and an outpatient surgery center.