Overview
Overview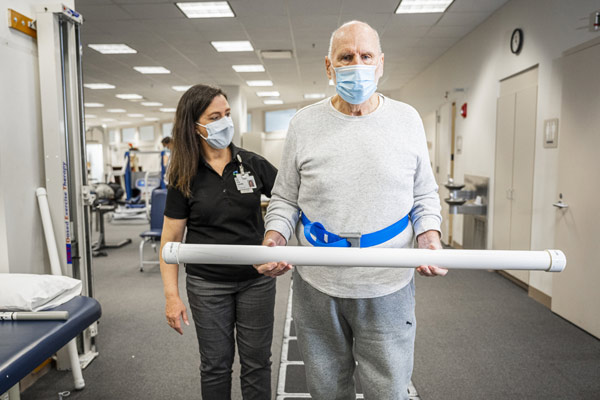 Why support Cleveland Clinic Martin Health?
Your gift goes far at Cleveland Clinic Martin Health. Here's why:
Recognition: Cleveland Clinic Martin Health is recognized in the region for its expertise and care.
Community-focused: Through expanded medical and surgical specialties, including neurosciences, orthopaedics and heart care, we plan to meet the greatest healthcare needs of our neighbors in Martin and St. Lucie counties.
Pioneering research: The Florida Research and Innovation Center is a world-class research institute in our own backyard. With your help, our physicians and scientists can continue to make medical breakthroughs that have a global impact.
Help us achieve our vision for the future
Your generosity helps us achieve our top philanthropic priorities:
Events
Events
Special events are an important part of our fundraising efforts. They are opportunities to support critical healthcare initiatives at our local hospital. Individual and corporate sponsorships are a great way to get involved and fund vital services and programs within our communities.
Chrysanthemum Ball (Mum Ball)
This exclusive black-tie gala kicks off the Treasure Coast's social season in November and raises funds for special hospital projects, including the first-ever clinical trial conducted by physician-scientist Houssein Abdul Sater, MD, through the Robert and Carol Weissman Cancer Center. Since its inception in 1995, the Chrysanthemum Ball has raised more than $17 million to advance critical care initiatives in the Treasure Coast.
---
A copy of the official registration and financial information may be obtained from the Division of Consumer Services by calling toll-free, 1-800-435-7352 (800-Help-FLA) within the state or visiting www.floridaconsumerhelp.com. Registration does not imply endorsement, approval, or recommendation by the state. Florida registration #ch22040.
Board of Directors
Board of Directors
As stewards of the community's investment in Cleveland Clinic Martin Health, the foundation staff and board of directors work collectively. We nurture relationships with individuals and organizations that support our mission to provide the highest quality care to our patients. Ensuring that local facilities keep pace with healthcare technology as well as the evolving needs of the communities we serve, is our highest priority.
Members
Peggy Bousquette
Richard Boyle
Karen Croce
Karen Dakers, Chairman
Joseph Dockery
John Doody
John "Jack'" Forde, Past Chairman
Fernando Giachino
Merle Ginsburg
Peter Grimm
Per Heidenreich
John Keller, Past Chairman
William Lambert
Marylin Levitt
Tom Lytle
Michael Maroone, FL Reg. BOD Chairman
James Mondello, Secretary
Mark Palombi, Vice Chairman
George Ratcliffe
Frederic Salerno, Chairman, MMHS, Inc. Board of Trustees
George Sarner
Edward Savage, MD
Nancyann Taylor, Auxiliary President
Theora "Bunny" Webb
Robert Weissman, Director Emeritus
Nancy Wong