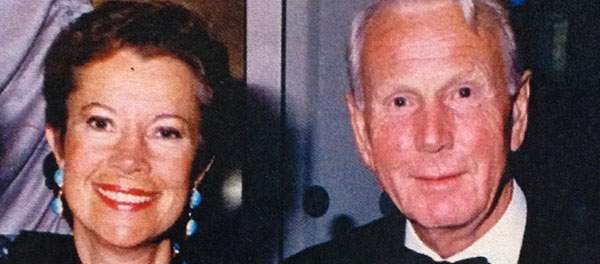 Longtime Cleveland Clinic Florida patient Pauline Braathen made history by giving the largest gift in the organization's 25-year history. Braathen's $30 million donation funded the construction of a five-story, 144,000-square-foot building on Cleveland Clinic Florida's Weston campus. The building named the Egil and Pauline Braathen Center houses the expanded Pauline Braathen Neurological Center and Cleveland Clinic Florida's Cancer Center.
Mrs. Braathen's gift is the culmination of many years of philanthropic support and will help maintain a leading-edge neuroscience program in Florida today and in the future. She previously established a multi-million dollar fund to support Cleveland Clinic Florida's Neurology Program and the Pauline M. Braathen Endowed Chair in Neurology, held by Neurology Department Chair, Nestor Galvez-Jimenez, MD.
"I have traveled the world and experienced more medical institutions than I care to remember, but the quality of the clinicians and the depth of care that I have received from Cleveland Clinic Florida are unrivaled," Mrs. Braathen said. "Dr. Galvez in particular, has provided me with outstanding care and support. He is knowledgeable, compassionate and undoubtedly one of the best in his field."
Born in London, Mrs. Braathen was a fashion model and buyer and subsequently developed her own fashion business. She married Egil Braathen, a Norwegian businessman, who became one of the country's wealthiest men, owning and developing property throughout Norway and in other parts of the world, including the United States. He died in 2009, after suffering the debilitating effects of Alzheimer's disease for more than a decade. Today Mrs. Braathen is a resident on the private apartment ship "The World," traveling all over the globe but always returning to Cleveland Clinic Florida for her medical care.
"Through this donation, I want to celebrate my husband's genius and success, in the certain belief that it will improve many lives for years to come," Mrs. Braathen said.