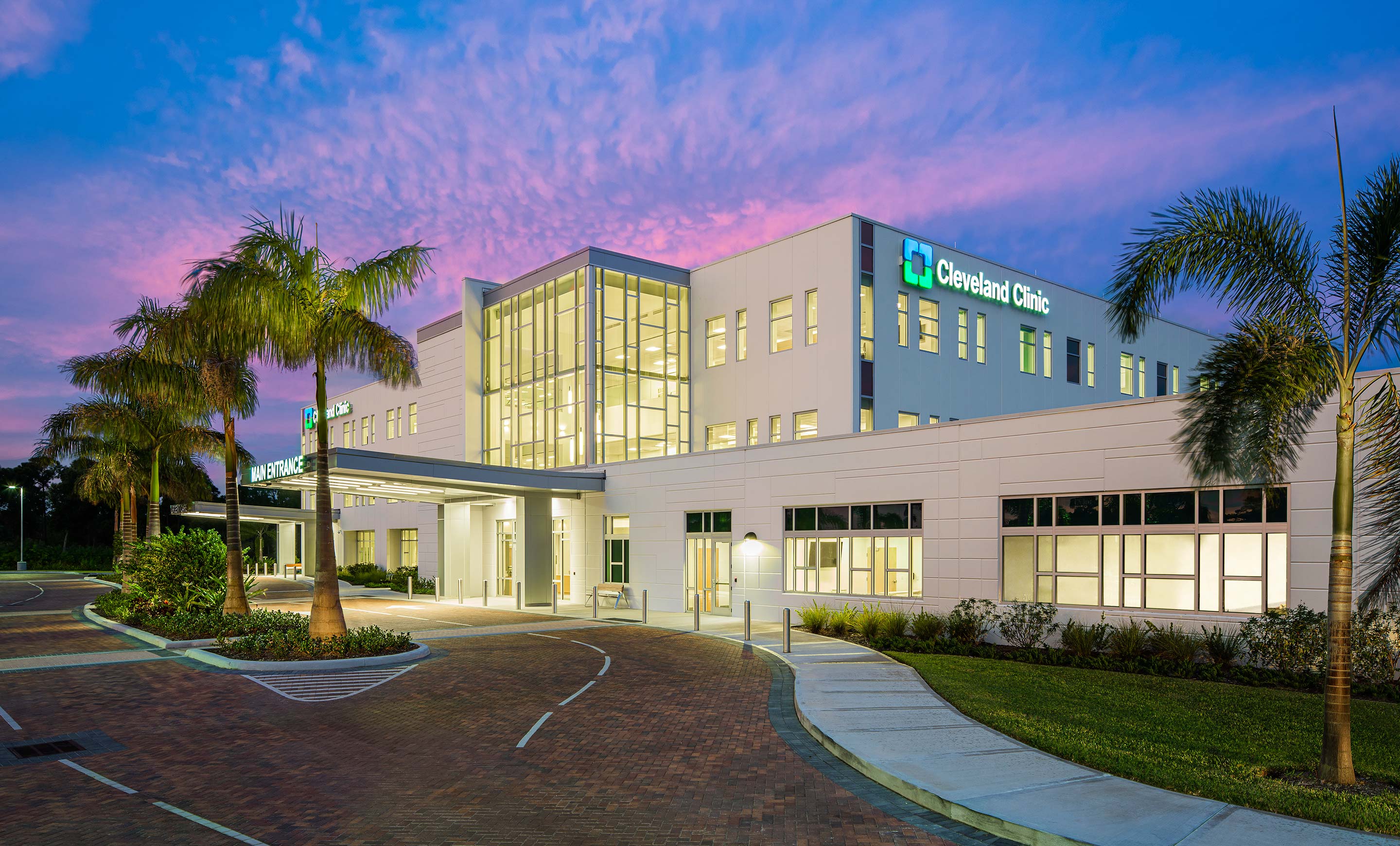 Designed to create a sense of ease and convenience, caregivers are now welcoming patients and visitors to the modern building with state-of-the-art technology.
The facility provides access to multiple services under one roof. Medical offerings at 3801 S. Kanner Highway in Stuart, include imaging services, a lab center and offices for primary care mphysicians and specialty services, such as:
Cardiac Diagnostic Testing
General Surgery Offices
Pulmonology
Urology
Bariatrics and Weight Management
Concierge Medicine
Urgent Care
Neurology
The Family Health Center is comprised of 90 exam rooms, six procedure rooms and more than 50 offices.
Karen Ladwig, Patient Experience Manager for Cleveland Clinic Martin Health, says it is all part of an enhanced outpatient experience. "Patients will receive collaboration from one department to the other and will feel behind-the- scenes teamwork that puts patients first."
Amy Longar, Director of Ancillary Services, appreciates the overall goal of providing one-stop healthcare. "Having the diagnostics center and lab right there is really exciting because in the future we will coordinate visits, so a patient might be able to have an early morning visit, then go down the hall for blood work."
Advanced technology at the Family Health Center includes 3-D mammograms and ultrasounds, CT scanners, a nuclear medicine camera, and cardiac and vascular ultrasounds for stress testing. Three x-ray rooms are adjacent to urgent care, so a patient with a possible fracture would only have to cross a hallway for an x-ray. Gabriel Brooks, Assistant Vice President for Cardiovascular, Imaging and Interventional Services, calls it, "an awesome opportunity to have outpatient services and physicians in the same building, so it's seamless for the patient."
With 452 parking spaces, a Courtesy Cart will be available to bring guests to Family Health Center's main entrance. A coffee shop in the front lobby serves Starbuck's coffee and healthy snacks.