Department General Surgery
Primary Location Lutheran Hospital
Type of Doctor Adults Only
Languages English
Surgeon Yes
Locations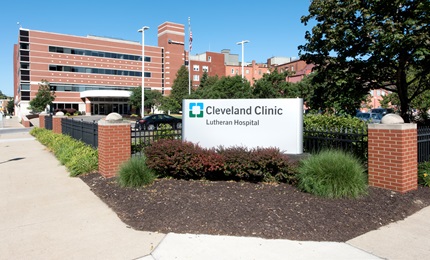 Primary Location
Appointment:

216.444.6665

Desk:

216.445.9716

Fax:

216.444.2153
Specialties & Treatments
Treatment & Services
Abdominal Surgery
Abdominal Wall Reconstruction
Achalasia
Achalasia Balloon Dilation
Achalasia: Diagnosis and Treatment
Adrenal Surgery
Appendectomy
Bariatric Surgery
Cancer
Colonoscopy
Diagnostic Laparoscopy
Egd
Endoluminal Stenting
Endoluminal Surgery
Endoscopic Cancer Therapy
Endoscopic Dilation
Endoscopic Mucosal Resection
Endoscopic Procedures
Endoscopic Submucosal Dissection (ESD)
Endoscopic Treatment Of Strictures
Endoscopic Zenker's Diverticulum Surgery
Endoscopy
Endoscopy - Upper
Endoscopy in the Obese Patient
Endoscopy of the Gastrointestinal Tract
Enteral Stent Placement
Esophageal Band Ligation
Esophageal Dilation
Esophageal Surgery
Esophagogastroduodenoscopy
Esophagus Endoscopy
Evidence-based Medicine
Flexible Endoscopy
Flexible Sigmoidoscopy
Gastrectomy
Gastric Bypass Revisional Surgery
Gastric Bypass Surgery
Gastric Bypass Surgery for Weight Loss
Gastric Bypass Surgery with Focus on Reflux Disease
Gastric pacemaker
Gastric Sleeve
Gastroesophageal Reflux (GERD)
Gastrointestinal Endoscopy
Gastrointestinal Surgery
Gastrostomy
General Surgery
GERD Surgery
Heller Myotomy
Hernia Surgery
Hiatal Hernia
Interventional Endoscopy
Intestinal Surgery
Laparoscopic Adrenalectomy
Laparoscopic and Robotic-Assisted Laparoscopy
Laparoscopic Antireflux Surgery
Laparoscopic Bypass Surgery
Laparoscopic Cholecystectomy
Laparoscopic Colon Surgery
Laparoscopic Gallbladder Surgery
Laparoscopic Hernia Surgery
Laparoscopic Incisional Hernia Repair
Laparoscopic Inguinal Hernia Repair
Laparoscopic Lymph Node Biopsy
Laparoscopic Organ Examination
Laparoscopic Solid Organ Surgery
Laparoscopic Splenectomy
Laparoscopic Surgery
Laparoscopic Surgery - Single Site
Laparoscopic Surgery for Digestive Diseases
Laparoscopic Ventriculoperitoneal Shunt Placement
Laparoscopy
Laparoscopy - Single Incision
Laparscopic Bypass Surgery
Minimally Invasive Bypass Surgery
Minimally Invasive Cancer Surgery
Minimally Invasive Laparoscopic Surgery
Minimally Invasive Surgery
Minimally Invasive Surgery for Achalasia
Minimally Invasive Surgery Of The Diaphragm
Nissen Fundoplication
Outcomes Research
Per Oral Endoscopic Myotomy (POEM)
Reoperative Abdominal Surgery
Revisional Gastric Bypass Surgery
Robotic Assisted Laparoscopic Surgery
Robotic Surgery
Robotic-Assisted Laparoscopic Surgery
Single incision laparoscopic surgery
Single-port Surgery
Sleeve Gastrectomy
Splenectomy
Stomach Surgery
Surgery
Surgical Endoscopy and Endoscopic Procedures
Weight Loss Surgery
View all 95 Treatment & Services +
Specialty in Diseases & Conditions
Abdominal Hernia
Abdominal Pain
Achalasia
Achalasia: Diagnosis and Treatment
Acid Reflux
Appendicitis
Barrett's Esophagus
Cancer
Cancer - Gastric
Carcinoid Syndrome
Diaphragm Hernia
Duodenal Polyps
Esophageal Diseases
Esophageal Motility Disorders
Esophagitis
Gallbladder Disease
Gallstones
Gastroesophageal Reflux (GERD)
Gastrointestinal Malignancies
Gastroparesis
GI Bleeding
Hernia - Incisional
Hernia - Paraesophageal and Diaphragmatic
Hernias
Hiatal Hernia
Immune Thrombocytopenic Purpura (ITP)
Inguinal Hernia
Intestinal Carcinoid Tumors
Median Arcuate Ligament Syndrome
Metabolic Complications of Obesity
Motility Disorders
Obesity
Small Intestine Cancer
Stomach Cancer
View all 34 Specialties +
Insurance
Insurance
Is Cleveland Clinic Part of Your Insurance?
Review a list of accepted insurance plans for our Northeast Ohio locations or learn more about purchasing a contracted managed care plan.
View All Plans
Education & Professional Highlights
Education & Professional Highlights
Appointed
2016
Education & Fellowships
Fellowship - Cleveland Clinic
Advanced Laparoscip Surgery & Flexible Surgical Endoscopy
Cleveland, OH USA
2016
Residency - Mount Sinai St. Luke's
General Surgery
New York, NY USA
2015
Residency - Queen's University
General Surgery
Kingston, ON Canada
2014
Medical School - University of Ottawa Faculty of Medicine
Ottawa, Ontario,
2009
Specialty Interests
Advanced Laparoscopic Surgery and Endoscopy, Bariatric Surgery, Gastric Surgery, Gastric Cancer, Gastrointestinal Surgery, Anti-Reflux Surgery, Hiatal Hernia, Achalasia Operations, Foregut Surgery, Endoluminal Surgery, Endoscopy in Bariatric Patients, Interventional Endoscopy, Laparoscopic Solid Organ Surgery including Splenectomy and Adrenalectomy, Hernia Surgery, Gastroparesis, Gastric Pacemaker, Medican Arcuate Ligament Syndrome, Robotic Surgery
Research & Publications
Research & Publications
See publications for James Villamere, MD.
(Disclaimer: This search is powered by PubMed, a service of the U.S. National Library of Medicine. PubMed is a third-party website with no affiliation with Cleveland Clinic.)