Treatment of Thoracic Outlet Syndrome (TOS)
November 5, 2019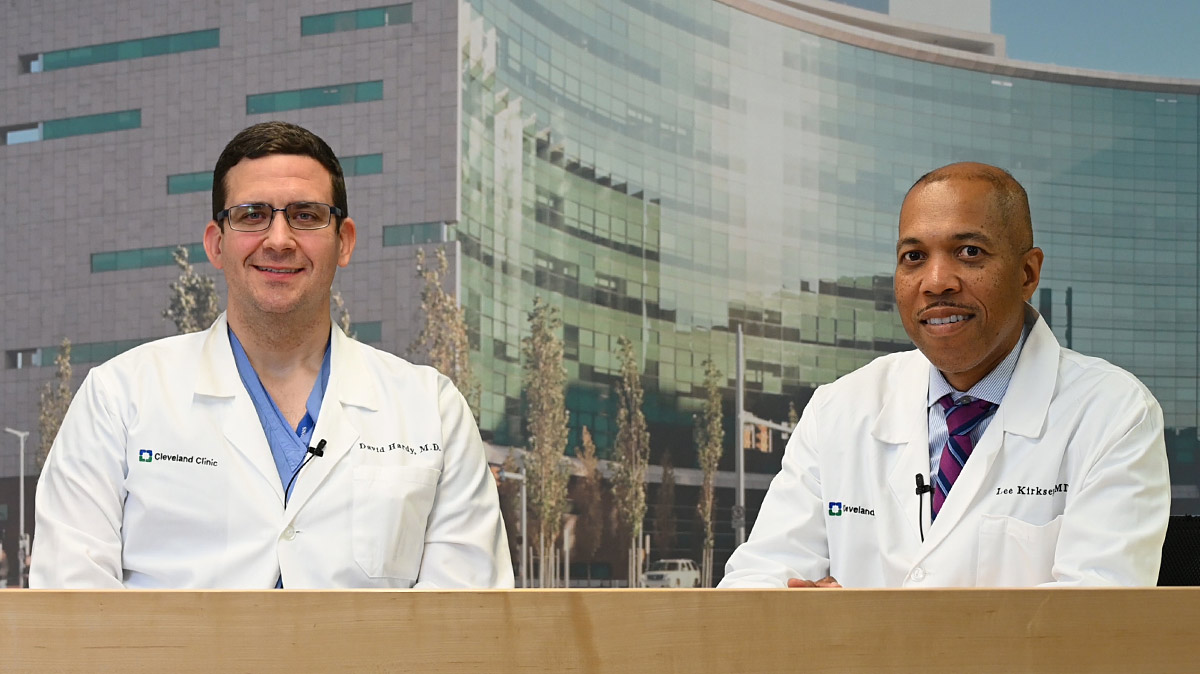 Dr. Lee Kirksey, Vascular Surgeon and Vice Chairman of Vascular Surgery talks with Dr. David Hardy, Department of Vascular Surgery about thoracic outlet syndrome (TOS).  This condition often occurs in athletes.  The physicians discuss the need for quick treatment; diagnostic testing; treatment of venous occlusion in thoracic outlet syndrome including thrombolysis, thrombectomy and/or rib resection; and recovery including protocols to get back to an active lifestyle.  
Subscribe: Apple Podcasts | Google Podcasts | SoundCloud | Blubrry | Stitcher | Spotify
Treatment of Thoracic Outlet Syndrome (TOS)
Love Your Heart
A Cleveland Clinic podcast to help you learn more about heart and vascular disease and conditions affecting your chest. We explore prevention, diagnostic tests, medical and surgical treatments, new innovations and more.
Subscribe: