Mitral Valve Repair: Things to Consider
March 28, 2023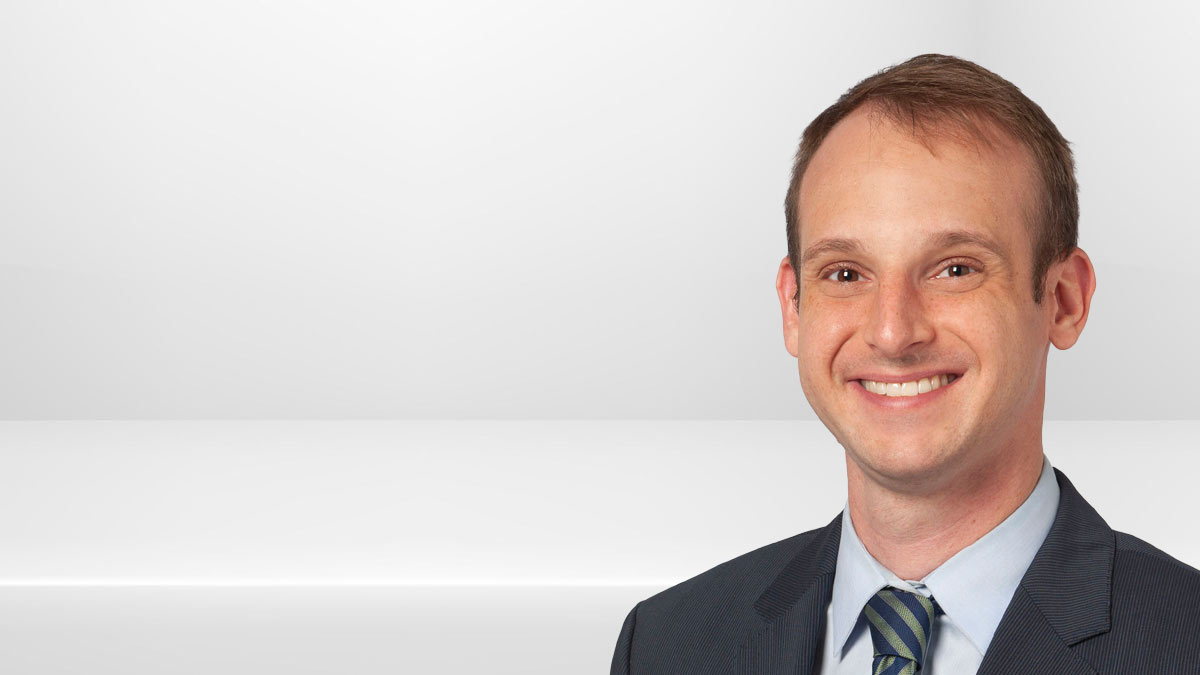 Mitral Valve Repair: Things to Consider
Podcast Transcript
Announcer:
Welcome to Love Your Heart, brought to you by Cleveland Clinic's Sydell and Arnold Miller Family Heart, Vascular, and Thoracic Institute. These podcasts will help you learn more about your heart, thoracic and vascular systems, ways to stay healthy, and information about diseases and treatment options. Enjoy.
Marc Gillinov, MD:
I'm Marc Gillinov, chair of the Department of Thoracic and Cardiovascular Surgery at the Cleveland Clinic. And I have a special interest in mitral valve surgery and in robotic and minimally invasive approaches to the mitral valve.
Kevin Hodges, MD:
Hi, I'm Kevin Hodges. I'm a staff surgeon here at Cleveland Clinic, and I, along with Dr. Gillinov, specialize in mitral valve repair and robotic and minimally invasive cardiac surgery.
Marc Gillinov, MD:
So, each year at Cleveland Clinic, between us and the rest of the team, we operate on over a thousand patients who have mitral valve disease, primarily mitral valve prolapses. And one of the key questions patients always ask is, once you fix my valve, once I get a repair, am I going to have a normal life? And the good news is unequivocally yes.
Mitral valve repair for degenerative mitral valve disease, for mitral valve prolapse, leads to people having a normal life expectancy. So, it's somewhat different from some other forms of cardiac disease or cardiac conditions. Mitral valves prolapse is a little bit more like a plumbing condition. And once you get the plumbing fixed, you're good to go, and there's no reason you can't live into your eighties, nineties, or even beyond.
Kevin Hodges, MD:
Yeah, absolutely. You fixed the problem and essentially set somebody back on a normal path. And I think it's important to emphasize that repair does that better than a valve replacement. That's one of the reasons why places like Cleveland Clinic, with such a high mitral valve repair rate and so much expertise, can do such a good job.
Marc Gillinov, MD:
That is a great point. If you have mitral valve prolapse, if you're the patient who's got that, what you want is a valve repair. And we are fortunate that we can repair more than 99 percent of those valves because it's repair that restores a normal life expectancy. Whereas valve replacement, if you get a pig valve or a mechanical valve, that's still good, but not as good as repair.
Kevin Hodges, MD:
So many surgeons perform mitral valve repair, and many talk about mitral valve repair, but it really is a subspecialized area within cardiac surgery. And there's a few of us that do a lot of mitral valve repairs. And at Cleveland Clinic, we're lucky to have a mitral valve team where there's essentially three of us, Dr. Gillinov, myself, Dr. Hodges, and Dr. Dan Burns that do the vast majority of our mitral valve repair and do this every day or multiple times a week.
So, there is a subspecialty component to mitral valve repair, and one of the things we've seen is that people that do a lot of mitral valve repair have better results. They're more often able to repair the mitral valve, and they're more often able to have a durable result. And I think our team-based approach, our expertise, and our focus on that is what allows us to achieve the 99 percent repair rate that you talked about earlier, Dr. Gillinov.
Marc Gillinov, MD:
Mitral valve repair is certainly a specialty within cardiac surgery. I agree completely. And it is like any other skill. The more of it one does, the more we do, the better we get. So, with an aggregate experience in the many thousands of mitral valve repairs, that's enabled us to reach a level that otherwise we would've been unable to attain.
And the fact that we work together as a team, we are more often than not in the operating room together with two or even three of us, particularly when we do robotic mitral valve repairs through small incisions. This joint expertise and aggregate experience, I think, is key to getting these outstanding results.
Kevin Hodges, MD:
Absolutely. And we've known for a long time from studies and published data that the number of mitral valve repairs that a surgeon or that a center does is directly related to the likelihood of getting a good repair.
Marc Gillinov, MD:
Most of the time, a mitral valve repair is going to last for the person's entire lifetime. 80 to 90 percent of mitral valve repairs are going to get the person into his or her eighties and nineties.
But occasionally, a person develops recurrent mitral regurgitation, or a leak starts again. And there can be a lot of reasons for that. One common reason if the valve starts to leak again is, let's say, the surgeon fixed the valve at about six o'clock, if it were clock face, and something new breaks at nine or 10 o'clock on the valve. And then the question is, can we re-repair the valve?
Kevin Hodges, MD:
Yeah. And in many cases, especially if it's progression of disease, that's the issue, or even a problem with the first operation, the valve can be re-repaired. We feel, and data supports that, those repairs are just as durable often as a repair the first time.
Now, when patients come with a re-repair issue, they're usually unhappy to be having heart surgery again, and they don't want to be having heart surgery a third time. So, I think in those cases, it's even more important to achieve a good durable repair. And it's important to have the expertise to be able to evaluate that valve and decide what the right thing to do is.
Marc Gillinov, MD:
I think if we say mitral valve repair is a specialty or a subspecialty, re-repair of a mitral valve repair requires an even more narrow focus and a greater experience to understand what went wrong with the valve, how can we fix it, and can we give you a rock-solid durable re-repair, which is our goal. And more often than not, the answer is yes, we can re-repair your valve.
Kevin Hodges, MD:
We talk about team approach to mitral valve, and I think we'd be negligent right now if we didn't mention a part of our team that's sort of not in the surgical realm, which is our intraoperative anesthesiologists who do our echocardiograms. And one of the things that makes us so successful is that they're able to tell us, even in a re-repair situation, precisely what's wrong with the valve on echo and really guide our decision making. One of the reasons I think our team has been so successful.
Marc Gillinov, MD:
I agree completely. Its very team based. I had a re-repair recently, in which the operation had been done some years previously at a place other than the Cleveland Clinic, and when I looked at the valve in the operating room, it was hard to figure out what was wrong. But the person doing the echocardiogram pointed me to the exact problem, making it a very easy fix.
So, I think the point you're getting at is it's more than you and me and Dr. Burns. It requires this entire team of people who deal with mitral valves every day, day in, day out, in thousands, to get a perfect result for patients.
Kevin Hodges, MD:
Absolutely.
Announcer:
Thank you for listening. We hope you enjoyed the podcast. We welcome your comments and feedback. Please contact us at HeartCCF.org.
Like what you heard? Subscribe wherever you get your podcasts or listen at ClevelandClinic.org/LoveYourHeartPodcast.
Love Your Heart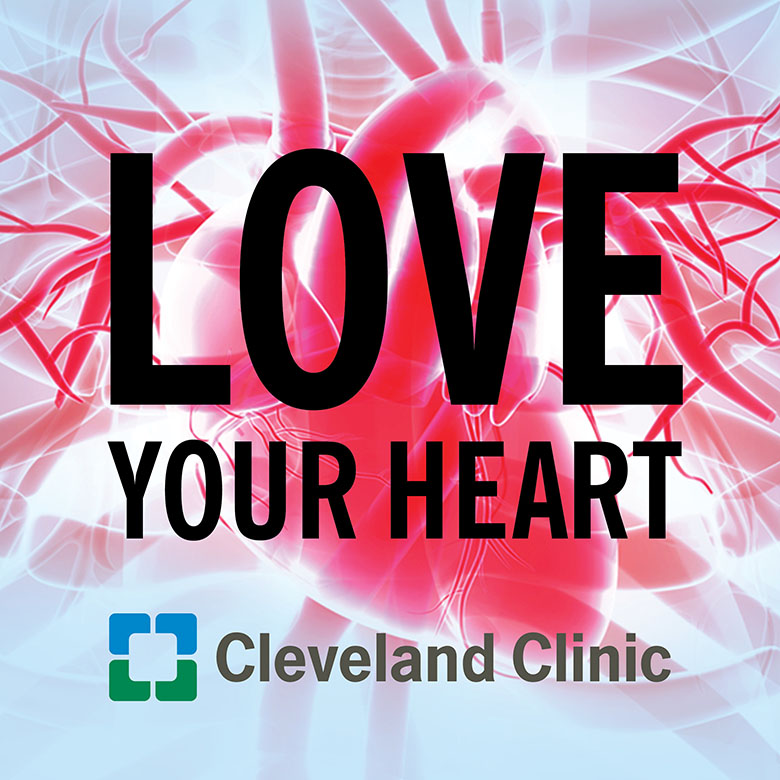 A Cleveland Clinic podcast to help you learn more about heart and vascular disease and conditions affecting your chest. We explore prevention, diagnostic tests, medical and surgical treatments, new innovations and more.
Subscribe: