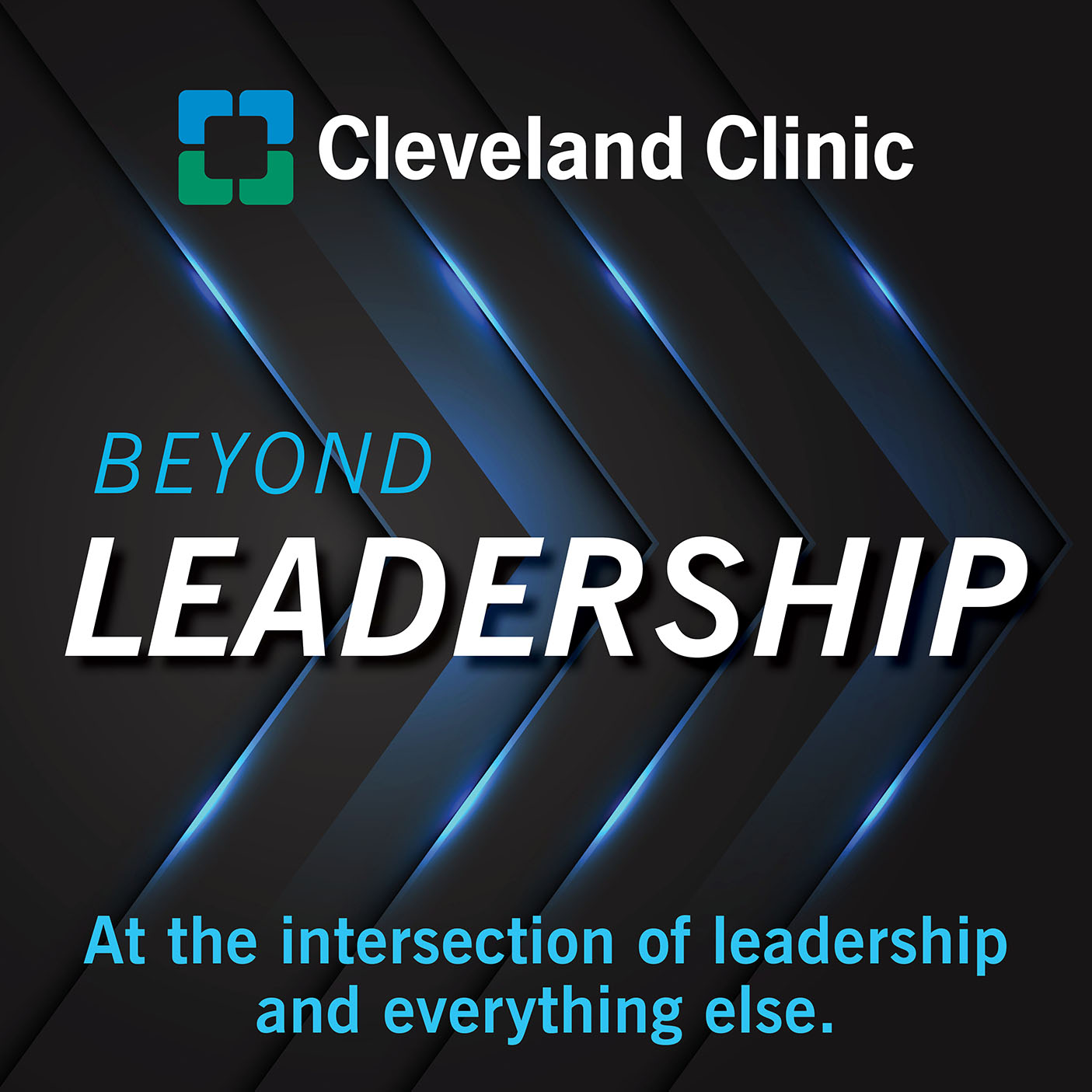 Beyond Leadership
Host Dr. Brian Bolwell escorts you through a network of thought leaders, sharing world-class insight on leadership and cutting-edge hospital management approaches. They will inspire and perhaps compel you to reinvent your practices – and yourself.
Developed and managed by Cleveland Clinic Global Executive Education.
Subscribe:
Featured Episode
Being Curious About Everything, Impetus to Chief Research Role for Serpil Erzurum, MD
SERIES: Inspiring Others | Driving Results - Intellectual curiosity has provided unwavering support for the success of Cleveland Clinic's Chief Research and Academic Officer Dr. Serpil Erzurum. It is that attribution of being curious -- deeply curious about science and medicine as well as people and their families -- that has built trust among her team and colleagues and led to success. While conversing with Dr. Brian Bolwell about cancer research and care, she recalls saying to herself, "We can do it together because there's nothing we can't do at the Cleveland Clinic if we work together." Listen to this conversation about the impact of developing relationships to create a common vision. To be able to say what they were doing and what they were going to focus on was key. And looking forward, she knows this process will allow them to inspire others to establish relationships so that they can achieve amazing things.
Play Now
All Beyond Leadership Episodes
All Beyond Leadership Episodes
June 1, 2021
Thank You for Speaking Up with Main Campus CNO Shannon Pengel
SERIES: Inspiring Others | Driving Results - Twenty years ago, did nursing have the voice that they have today? How has nursing changed? Main Campus Chief Nursing Officer Shannon Pengel explains how the institute model--forming that triad of a physician, a nurse, and an administrator leading a clinical Institute--has had a great impact on nursing to gain a strong voice. Developing that collaboration and partnership with physician leaders and administrators gave them the ability to demonstrate how they impact change and drive results. It set the stage for people to speak up and have that dialogue and offer suggestions or solutions to problems from all perspectives. Developing trust and psychological safety creates a culture of free thinking and innovative ideas that leaders want to hear. Listen now.
Play Now
May 14, 2021
The Magic of Associations: Being Intentional with 48K Members - ACHE CEO Deborah Bowen
SERIES: Inspiring Others | Driving Results 48,000 members, 48,000 individual opinions, and 48,000 individual priorities can drive results in a big way. Being at the helm means creating an environment where change is reinforced. Where peers inspire one another. Where a ripple change can affect many, many more. And that's the magic of associations. Listen as Deborah Bowen, CEO of the American College of Healthcare Executives, and Dr. Brian Bolwell, Chair of Physician Leadership and Development at Cleveland Clinic, discuss issues like diversity, equity, and inclusion, safety, leadership skills and being intentional.
Play Now
April 26, 2021
Cleveland Clinic Canada CEO Mike Kessel on Authentic Leadership
SERIES: Inspiring Others | Driving Results - Mike Kessel says the most important thing in life is people. So when he walked into his new role as Cleveland Clinic Canada CEO eleven years ago he knew as an American it was important to establish goodwill and form relationships to strategically guide and grow Cleveland Clinic in another country. He also focused on supporting good-hearted people who put the team ahead of the individual. Authentic relationships underscore his success. Mike says, "It's has to truly be real."
Play Now
March 31, 2021
It Is Not About You - Brian Donley, MD, Cleveland Clinic London CEO
SERIES: Inspiring Others | Driving Results - Pandemic shutdowns and lockdowns have slowed the virus but not these teams at work near Buckingham Palace. Amidst uncontrollable barriers, will Cleveland Clinic London open its doors for full operation on January 31, 2022. CEO Dr. Brian Donley points to his team of 250 caregivers who are staying on schedule by accomplishing great things in concert with hundreds of ancillary workers. How do they find inspiration? In this first in the series Inspiring Others | Driving Results, Dr. Donley expresses how crafting nine words to define their purpose -- compassionate caregivers transforming health and care for the world - offers a continual focus on members of the team. He believes every person wants meaning and purpose in the work they do. And it is purpose that drives passion and passion drives work effort. For every leader out there, he cautions, "Take advantage of the incredible privilege that you have to impact people in their professional and personal lives." Listen in and remember, sometimes it's not about you.
Play Now