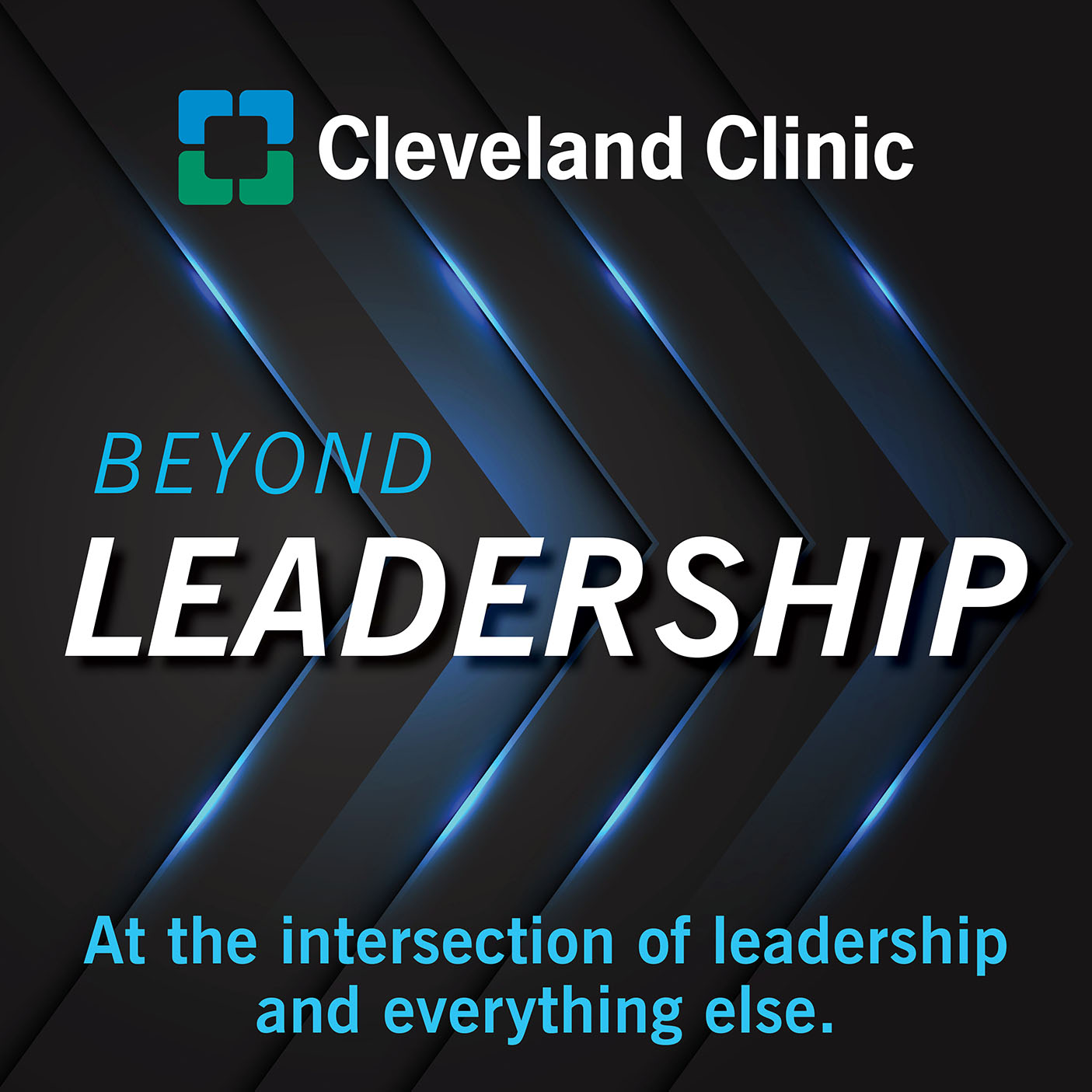 Beyond Leadership
Host Dr. Brian Bolwell escorts you through a network of thought leaders, sharing world-class insight on leadership and cutting-edge hospital management approaches. They will inspire and perhaps compel you to reinvent your practices – and yourself.
Developed and managed by Cleveland Clinic Global Executive Education.
Subscribe:
Featured Episode
Listening to Lead – Creating and Leading Successful Teams with Chief Executive Officer of Cleveland Clinic Florida Conor Delaney MD
Conor Delaney, MD, PhD, Chief Executive Officer and President of Cleveland Clinic Florida shares his leadership journey and insights into what makes an effective team.
Play Now
All Beyond Leadership Episodes
All Beyond Leadership Episodes
January 1, 2022
Creating a Patient-Centered Healthcare System with Tommaso Falcone, MD
Tommaso Falcone, MD, Chief of Staff, Chief Academic Officer and Medical Director at Cleveland Clinic London shares insights on his leadership journey from Chair of OB/GYN to his current role in London.
Play Now
December 15, 2021
Leading in Times of Crisis with Rita Pappas, MD
Rita Pappas, MD, Medical Director of Hospital Operations at Cleveland Clinic discusses her leadership journey from clinical nurse to physician and the challenges that she faces as Chief Medical Officer of Hope Hospital, Cleveland Clinic's COVID-19 surge facility.
Play Now
November 15, 2021
The Importance of Authentic Leadership with Cindy Hundorfean
Cindy Hundorfean, EMBA, President and Chief Executive Officer of Allegheny Health Network and former Chief Administrative Officer at Cleveland Clinic, discusses her leadership journey to CEO and the importance of being an authentic leader.
Play Now
October 15, 2021
Becoming a Leader of Leaders with Marc Harrison, MD
Marc Harrison, MD, President and CEO of Intermountain Healthcare and former CEO of Cleveland Clinic Abu Dhabi, discusses his national and international journey to leadership and the lessons he's learned along the way.
Play Now