Rick Rideout has dutifully taken all of his prescribed medications for the past 33 years, and he never fails to appear at scheduled check-in appointments with his Cleveland Clinic doctors. Mostly, the 60-year-old Perry, Ohio, resident, who is the second longest-living heart transplant survivor from Cleveland Clinic, believes a key reason for his longevity has been his determination to live life to the fullest.
"When I had my transplant in 1986, they gave me a 60 percent chance of living five years," recalls Rick, who is an avid golfer and was a highly-competitive slow-pitch softball player well into his forties. "I was 26 at the time, and I decided I'm going to enjoy myself."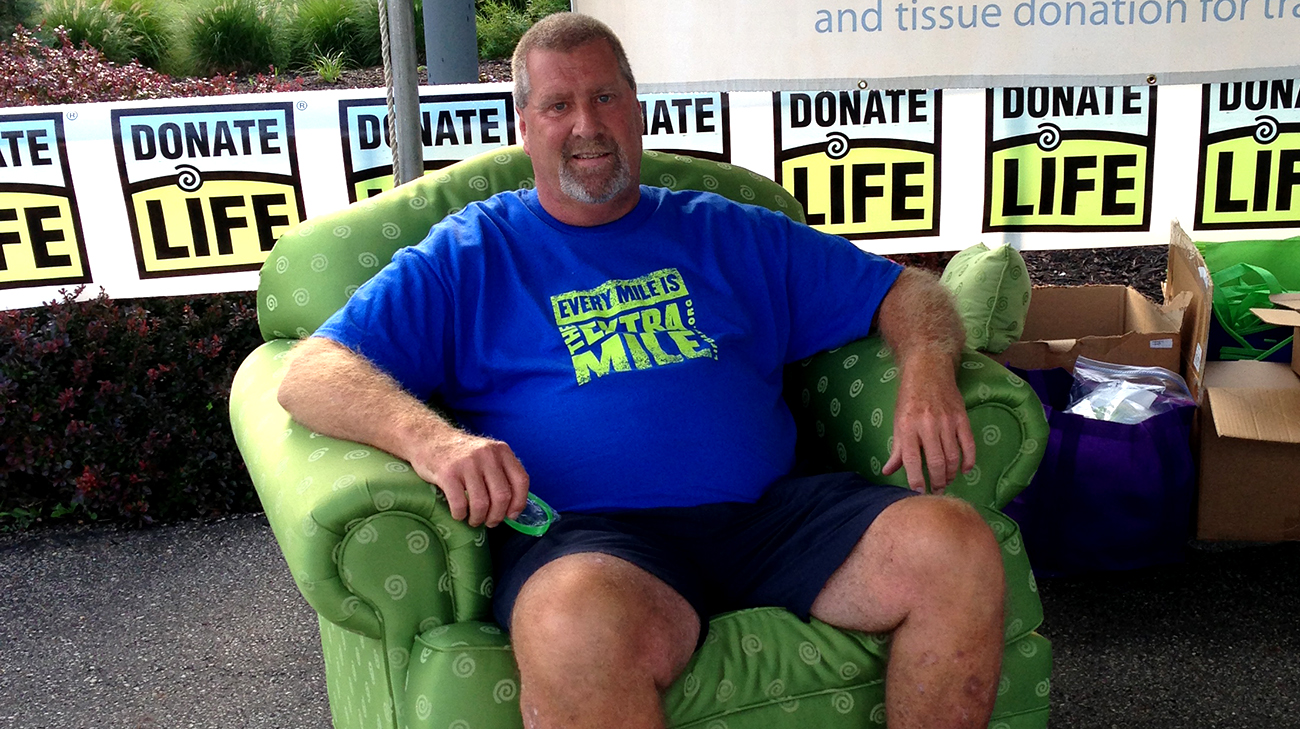 Rick Rideout is Cleveland Clinic's second longest living heart transplant recipient. (Courtesy: Rick Rideout)
Thus, while attentive to taking good care of himself medically and dietarily, Rick played a round of golf eight weeks to the day after his transplant, which was performed by Robert Stewart, MD, on April 14, 1986. His physicians had forbidden him from doing so any earlier.
"We really don't know exactly why some transplanted hearts last a lot longer than others," notes Jerry Estep, MD. "There is also the element of immunologic match and it is likely Rick got a heart that was a near-perfect match. Importantly, he also did everything you're supposed to do to take care of your heart. And his personal attitude is also a huge part of his success."
Rick's grit, determination and zest for life got him through the sudden onset of a serious heart condition in 1985. Always on the go, Rick was working 50 to 60 hours per week as a bakery products truck driver. His free time was filled with playing softball. One September weekend, after working two shifts and playing several games at a softball tournament, he ate dinner and suddenly found it difficult to breathe.
A visit to the doctor, and a week-long stay in the hospital followed by a heart catherization procedure at Cleveland Clinic, revealed the shocking diagnosis: idiopathic dilated cardiomyopathy. It's a condition where the heart has difficulty pumping blood because the left ventricle is damaged or weak.
"They told me you're going to need a heart transplant," Rick recalls, matter-of-factly. "Could be five years. Could be 10. It turned out to be a few months."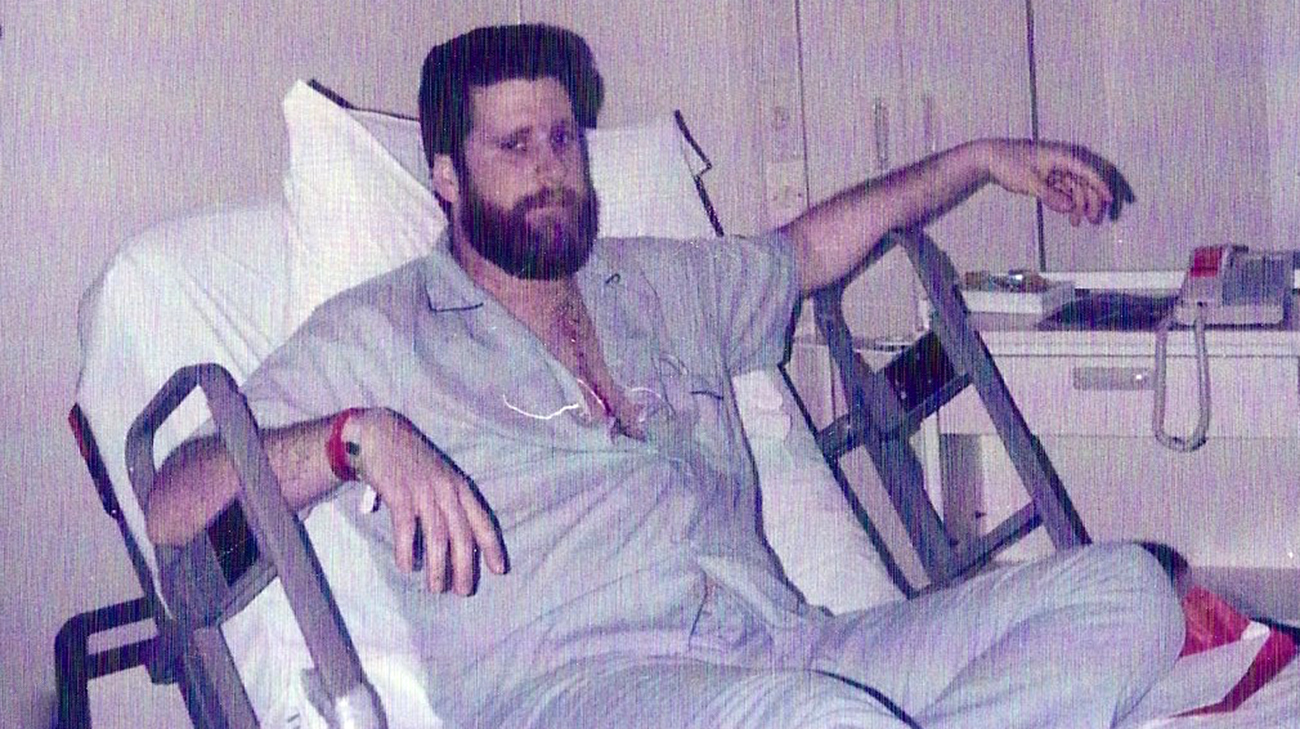 Cleveland Clinic doctors diagnosed Rick with idiopathic dilated cardiomyopathy, which prompted his heart transplant. (Courtesy: Cleveland Clinic)
A follow-up visit a few months later, after Rick again began experiencing severe shortness of breath, revealed his heart had doubled in size. He would need a heart transplant as soon as possible.
"Back then, they weren't doing that many heart transplants. When they added me to the list (awaiting a donor), I was first," he adds. Within a few weeks, a suitable heart was found from a 19-year-old victim of a motorcycle accident in North Carolina. Rick underwent a successful transplant.
"I got an absolutely perfect match for my heart," Rick says. "I've been lucky to have been able to live a normal life."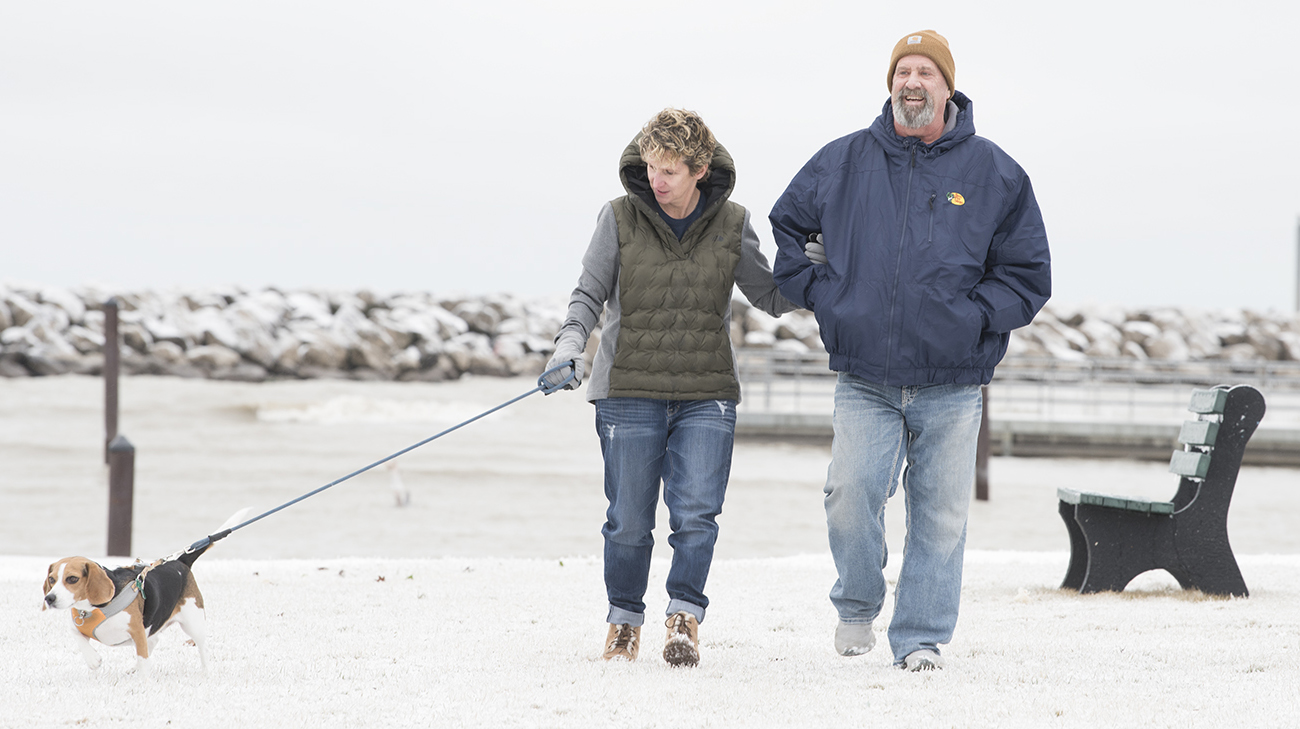 Rick and his wife Mary Ann live in Perry, Ohio. (Courtesy: Cleveland Clinic)
Life hasn't been without other heart-related challenges. Rick's never-say-die attributes have also served him well during subsequent serious health scares, ironically occurring because of side effects from his longtime use of anti-rejection medications to maintain the health of his "new" heart.
In 2003, he underwent seven surgeries due to the onset of skin cancer, which heart transplant recipients have a higher-than-normal risk of getting due to the use of immunosuppressant drugs. The cancer spread to his lymph nodes and thigh. For a period of time, doctors considered performing a leg amputation to stop the spread. However, Rick received treatment that effectively managed his cancer and allowed his leg to remain intact.
Then, in 2014, Rick began experiencing kidney failure – another possible side effect from the anti-rejection medications he's taken for three decades. His wife, Mary Ann, proved to be a perfect match. Rick received her kidney and underwent a successful kidney transplant in 2016. Another perfect match was their daughter, Ashley, who is a nurse because of her father's medical issues.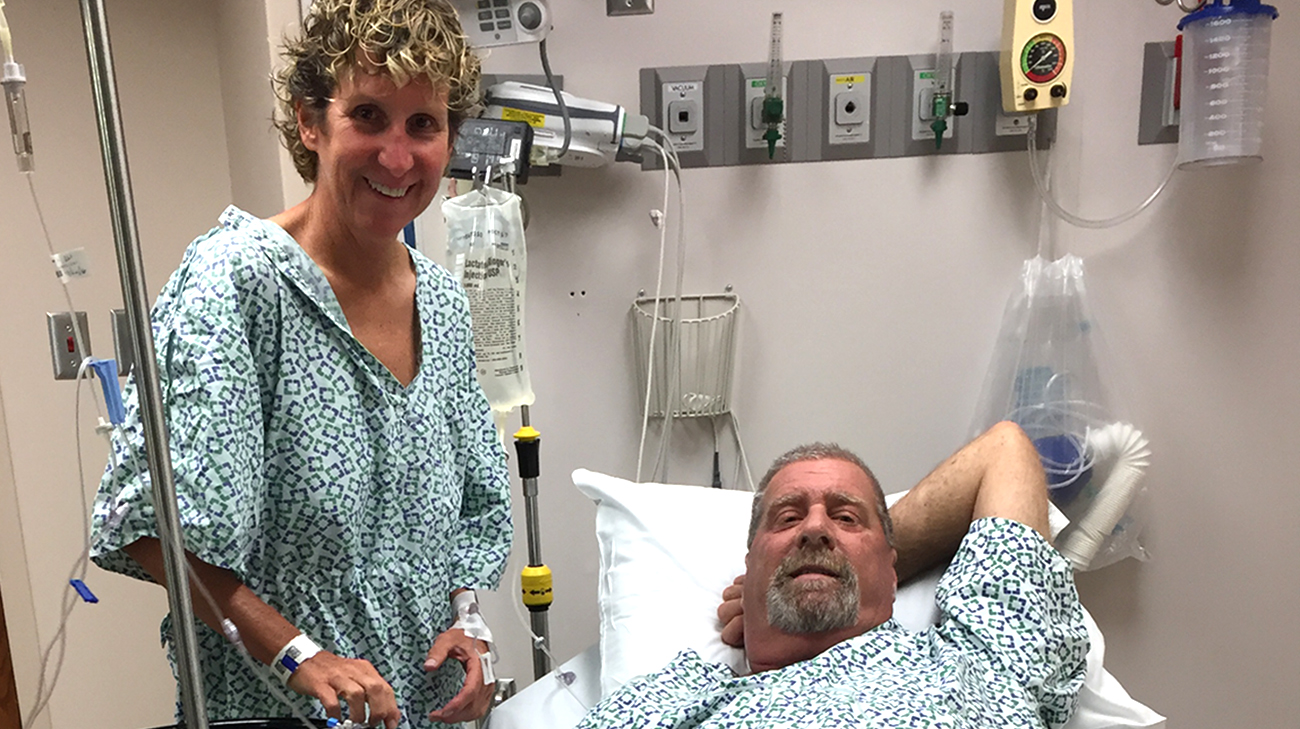 Rick's wife, Mary Ann, was a perfect match when he needed a kidney transplant. (Courtesy: Rick Rideout)
"When someone asks what his heart transplant means, it means that I am here," Ashley says, who was born eight years after her dad's transplant. She grew up experiencing what patients and their families go through during years of medical care.
"Seeing everything my dad has gone through inside the hospital, at home and through all of his appointments has taught me to be a better nurse to my patients." She gives credit to her mom who demonstrates what it means to advocate for the patient. "From a young age, she set a prime example of what it meant to be a caregiver," Ashley says. "I use this in the work that I do daily."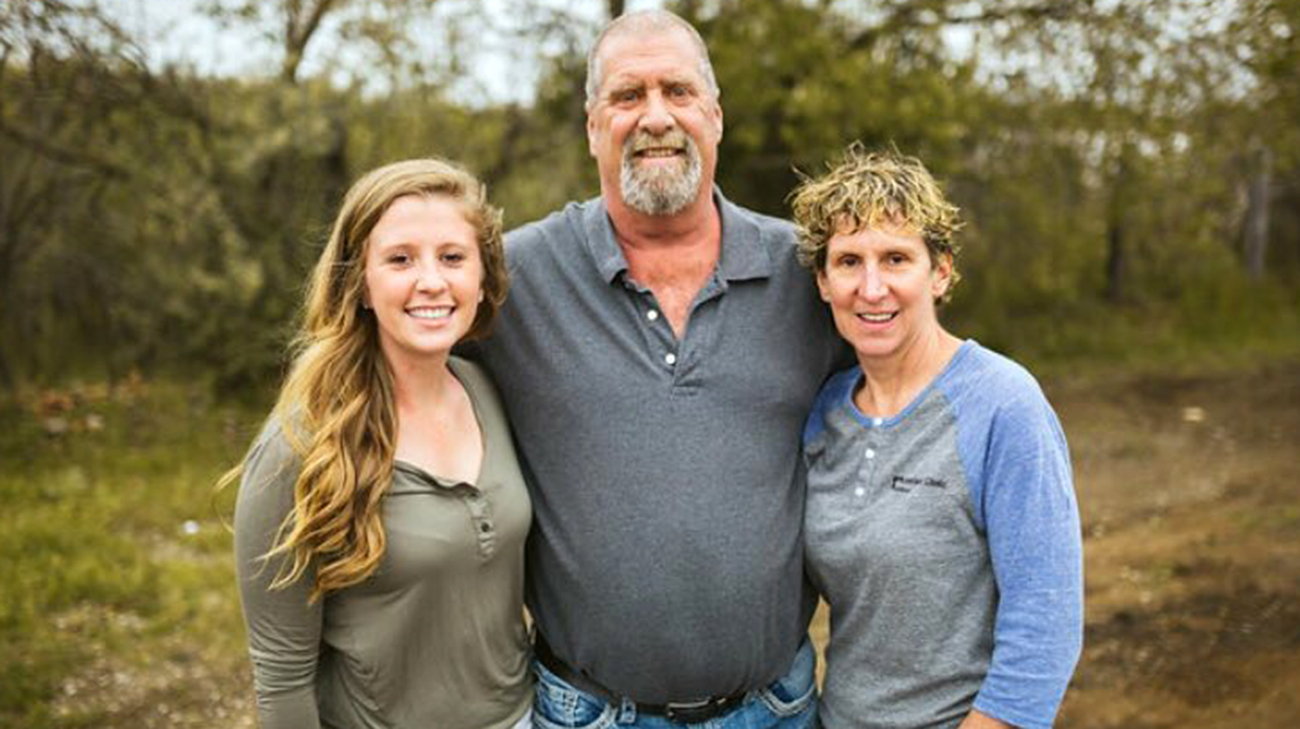 Ashley Rideout (far left), Rick and Mary Ann's daughter, is now a traveling nurse after being inspired by her dad's medical journey. (Courtesy: Rick Rideout)
Today, Rick is retired from his longtime position as meat department manager at a grocery store his brother, Bob, opened just months after Rick's heart transplant. Bob, too, underwent a heart transplant, in Texas, five years ago.
Throughout his medical journey, Rick has always maintained a positive attitude. He advises other heart transplant patients, or anyone with a serious illness, to do the same.
"You have to live life. I have watched a lot of people who have underwent transplants pass away within a few years because they went home, sat in a chair and never did anything. Don't sit back and let yourself die. Do as much as you possibly can."
Register with Lifebanc to become an organ donor
Related Institutes: Heart, Vascular & Thoracic Institute (Miller Family)
Patient Stories
Patient Stories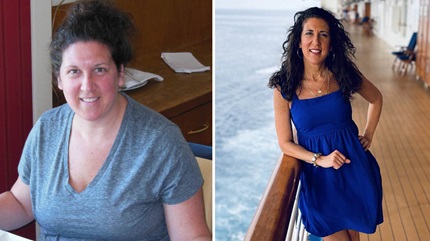 Jan 31, 2023
"You have the support of health experts and other people in the group. If I can do it, anyone can do it. It's something you can stick with and feel good about."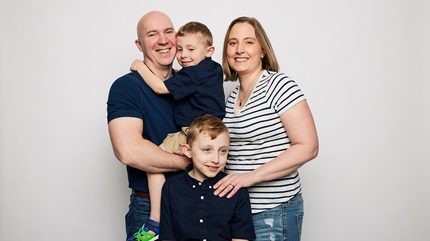 Jan 27, 2023
"We're thrilled that we've gotten 10 years and hope to get 10 more."
Jan 26, 2023
"The ICARE program is important because it's right here in the community, reaching out to the people who live around the hospital and need help."