Overview
Overview
Patients receive the best care from our experts at Cleveland Clinic Lou Ruvo Center for Brain Health in Nevada at a location that is convenient for you.
Our neurology program employs a multidisciplinary approach, providing the highest level of patient care while encouraging collaboration among all healthcare providers. Patients receive cutting-edge brain health treatment based on information from the latest research advances.
We offer clinical trials and experimental medications to all eligible individuals. Clinical care is supported by a full range of services for individuals and families struggling with a brain disorder.
Grateful Patient Program
Did you know Cleveland Clinic Lou Ruvo Center for Brain Health is a nonprofit? By making a gift, you can amplify our life-changing efforts to improve patient care and achieve research breakthroughs. Contact us: DonateNevada@ccf.org or 702.263.9797.
Our Approach
Our Approach
At the Lou Ruvo Center of Brain Health, we address brain disease through two important steps:
Accurate diagnosis
Expert disease management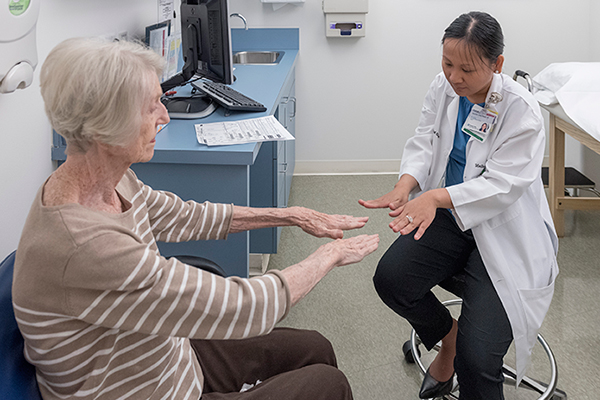 Each component — diagnosis and ongoing disease management — requires unique neurological specialization. We have carefully composed our teams to give you the greatest access to the most relevant experts at each step in the continuum of your care.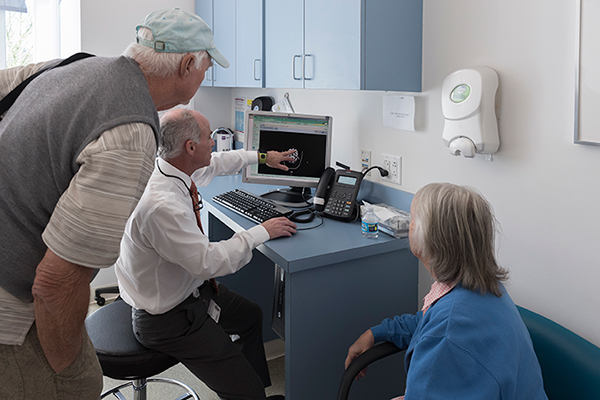 Our doctors lead the diagnostic aspect of your care; our advanced practice providers (nurse practitioners, physician assistants) lead the disease management aspect of your care. Throughout the course of your care, all members of your neurology team are in ongoing communication.
Parkinson's Foundation Center of Excellence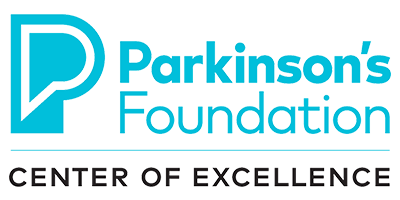 Cleveland Clinic's Parkinson Disease Program is the first multi-site program to receive designation as a Center of Excellence. Programs included in this designation serve patients at Cleveland Clinic's locations in Cleveland, Florida, Abu Dhabi and Nevada.
A Parkinson's Foundation Center of Excellence is an academic medical center with a specialized team of neurologists, movement disorder specialists, physical and occupational therapists, mental health professionals and others who are up to date on the latest Parkinson disease medications, therapies and research to provide the best care.
Every Center of Excellence designation is awarded based on a rigorous application and peer-review process with the following criteria:
Must see at least 700 unique patients with Parkinson disease annually
Conduct research relevant and/or clinical trials for Parkinson disease
Provide exemplary team care, including a neurologist with training in movement disorders, nurse, social worker, physical therapist, occupational therapist and speech-language pathologist
Promote access to wellness programs for patients
Facilitate educational events for patients and families
To learn more about this distinguishing designation, visit Parkinson.org.
CurePSP Foundation PSP Care Center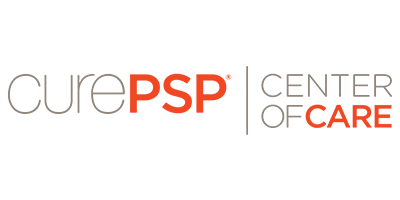 Cleveland Clinic Nevada is designated as a PSP Care Center through the CurePSP Foundation.
The CurePSP Center of Care network was established in 2018 with a main focus of helping referring physicians and patients diagnosed with progressive supranuclear palsy (PSP) and corticobasal degeneration (CBD) find the best medical care in convenient locations across the United States and Canada.
The network also seeks to:
Increase knowledge and overall awareness of PSP and CBD spectrum disorders by providing educational materials to patients, caregivers, and health professionals.
Provide local/regional resources for physicians seeking information about PSP and CBD, helping to facilitate easy patient referral to clinical trials and better overall disease management.
Promote collaboration between care centers that will optimize standards of patient care and establish hubs for PSP/CBD (pre-) clinical research.
To learn more about this designation, visit PSP.org.
What We Treat
What We Treat
Learn more about the conditions treated at Cleveland Clinic Lou Ruvo Center for Brain Health.
Cognitive Disorders
Frontotemporal dementia (FTD)
Creutzfeldt-Jakob disease (CJD)
Movement Disorders
Parkinsonism
Dystonia
Corticobasal degeneration (CBD)
Multiple sclerosis and other related disorders
Participate in Research
Participate in Research
Developing New Treatments: You Can Help
The Lou Ruvo Center for Brain Health's clinical trials program is among the largest in the country for Alzheimer's disease. We have conducted more than 70 trials in Parkinson's disease, MS, Alzheimer's disease, memory decline and normal cognition. Additionally, we offer investigator-led studies, including a study of repeated head trauma in active and retired professional fighters.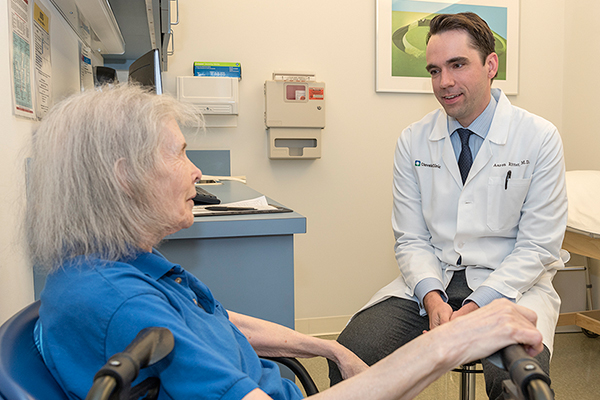 Aaron Ritter, MD, Director of Clinical Trials at Cleveland Clinic Lou Ruvo Center for Brain Health
What are Clinical Trials?
Clinical trials are research studies conducted on people to determine whether treatments are safe and effective.
There are many types of clinical trials spanning treatment, diagnosis, prevention, screening, observation and quality of life.
Clinical trials are a required step toward FDA approval of new drugs, and thus are the only way to find new treatments or a cure for brain disease.
Why Should I Get Involved?
To contribute to the effort of finding more effective treatments for neurological disease.
To gain access to potential treatments before they are widely available.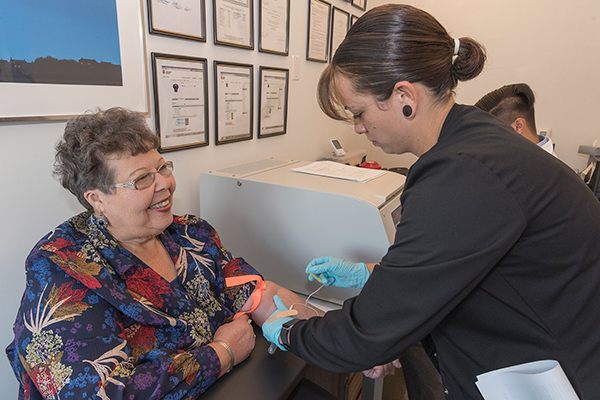 Be a Hero
Your participation in clinical trials could make a difference for your family and your community. We offer opportunities to participate in research regardless of where individuals receive neurological care.
To learn more or contact us: 855.LOU.RUVO or healthybrains@ccf.org.
Caregiver Resources
Caregiver Resources
Cognitive disorders, movement disorders and multiple sclerosis challenge families, who rise to the occasion by becoming care partners for their loved one. Patients rely heavily on their family caregivers, who often suffer tremendous stress, particularly when they lack knowledge and experience.
Supporting the Needs of Care Partners
At Cleveland Clinic Lou Ruvo Center for Brain Health, we hear over and over again, "I was surprised to discover I had become a caregiver." Many individuals with a brain disorder need help with daily activities and interactions.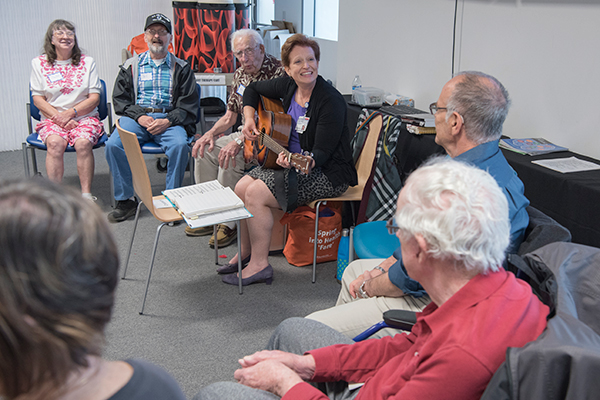 If you're close to someone in this situation, in some way your own life and responsibilities are also being affected — physically, emotionally, socially or economically. The most effective care partners are well-informed and use help and support from all available resources to ensure they don't sacrifice their own well-being during their caregiving journey.
We're here to help as you strive to find a new sense of balance and as you learn to manage different stressors while maximizing quality of life in the face of the new challenges and opportunities caregiving presents. Unanticipated as it might have been, the good news is that many find joy and fulfillment in continuing to care for their loved ones.
Together, our Caregiver and Community Education and social work teams provide the full range of no-cost programs and services that individuals and families need to feel informed, connected and supported, thus improving their coping skills and quality of life.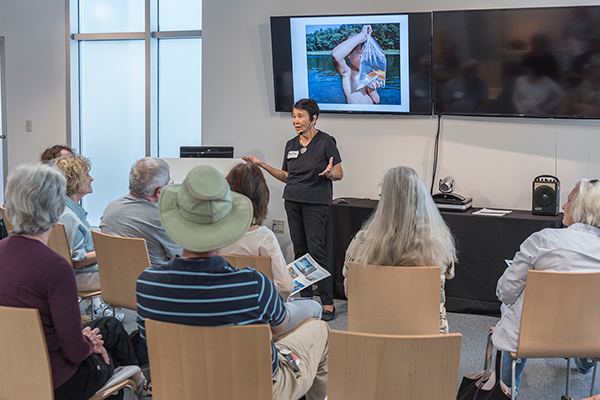 The Wednesday Lunch & Learn series is a great example of our community outreach. Free and open to all families regardless of whether they or their loved one are patients at Cleveland Clinic Lou Ruvo Center for Brain Health, the noontime lunch series covers topics ranging from dealing with stress during the holidays, to preparing healthy meals in minutes, to understanding changes in veterans' benefits.
Please contact us to be added to our mailing list and learn where in Nevada these programs are being broadcast.
Enhancing Care
Enhancing Care
Our providers have some recommendations on steps patients and families can take to maximize the effectiveness of their collaboration in care with Cleveland Clinic Nevada.
Watch this video series to learn more.
Playlist
Philosophy & Overview
Neurorehabilitation- PT, OT
MyChart: What Is It?
MyChart: A Family Testimonial?
Yoga and Self Care
Caregiver & Community Education
Social Work
Support Group Testimonial
Research & Clinical Trials
Telemedicine
Telemedicine
Thanks to collaboration with our Lou Ruvo Center for Brain Health Las Vegas location, patients in Elko, Nevada have access to experts in evaluation, diagnosis and treatment via video-conference. Timely diagnosis is the first stop to creating an effective treatment program that vastly improves the quality of life of patients with neurological disorders.
Limited access to specialty care often delays early intervention for patients and their caregivers in rural locales.
The physicians and advanced practice clinicians from Lou Ruvo Center for Brain Health address these factors in a unique way, using videoconferencing technology to connect in local communities and provide memory screening, diagnosis and treatment. Videoconference technology allows for a continuity of care for patients in their own community who would otherwise not have access to high-level specialty care from brain health experts in Las Vegas.
For those in rural communities, the benefits of seeing a Cleveland Clinic medical professional in real-time via telemedicine (videoconference) include:
Enjoying family support in one's own community
Avoiding difficult travel
Accessing earlier diagnosis prior to escalation
Medical episodes
Receiving patient and caregiver information
Patient Story