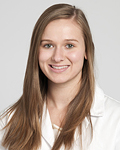 Amy Pasternak, PharmD, BCPS
Clinical Translational Pharmaceutical Sciences Post-Doctoral Fellow
University of Michigan Medical Center
Education
PGY2 Clinical Pharmacogenetics Pharmacy Resident 2015-2016, St. Jude Children's Research Hospital, Memphis, TN
Teaching and Learning Program 2015-2016, University of Tennessee College of Pharmacy, Memphis, TN
PGY1 Pharmacy Resident 2014-2015, Hillcrest Hospital, Mayfield Heights, OH
Doctor of Pharmacy 2014, Ohio Nothern University, Ada, OH
Areas of Interest
Clinical Pharmacogenetics
Oncology
Poster Presentations
Pasternak A, Hadair CE, Kornegay N, Cross SJ, Gregornik D, Molinelli A, Hoffman JM, Triplett BM, Relling MV, Crews KR. Impact of initial intravenous tacrolimus dosage on the first tacrolimus concentration in a pediatric hematopoietic stem cell transplant population. ASHP Midyear Meeting. December 2015.
Pasternak A, Link NA, Wirick N. Evaluation of a novel dosing strategy for Intravenous Immune Globulin (IVIG) in hospitalized patients in a community hospital. University Health System Consortium Pharmacy Council Meeting. December 2014.
Pasternak A, Link NA, Richardson C, Rose PG. An interim analysis of prophylactic conversion to extended-infusion carboplatin effect on the development of hypersensitivity reactions in patients with gynecologic malignancies. ASHP Midyear Meeting. December 2014.
Publications
Pasternak AL, Link NA, Richardson C, Rose PG. Effect of Prophylactic Extended-Infusion Carboplatin on Incidence of Hypersensitivity Reactions in Patients with Ovarian, Fallopian Tube, or Peritoneal Carcinomas. Pharmacotherapy. 2016; 36(7): 723-30.
Pasternak A, Axtell S. What is the risk of developing diabetes mellitus (DM) while taking a statin? OSHP Bulletin. 2014; 36(6): 4-5.
Ginty SE, Pasternak A, Desko L, Amero J, Kisor D. Pharmacogenomic Implications Regarding Second Generation Antipsychotics Clozapine and Risperidone. Pharmacy and Wellness (PAW) Review. 2012 Jan; 3(1): 35-8.
Long L, Pasternak A, Hazlet E, Kisor D. The Impact of Pharmacogenomics on Chemotherapeutic Drug Development and Use. PAW Review. 2012, July: 3(3): 70-3.
Honors and Awards
Ohio College of Clinical Pharmacy Presentation Style Award, 2014
Cleveland Clinic APPE Student Award, 2014
Lecture Presentations
Clinical Pharmacogenetics at St. Jude, St. Jude Children's Research Hospital Nursing Affiliate Conference, 2015
CYP3A5 and Tacrolimus, Bone Marrow Transplant Clinical Meeting, St. Jude Children's Research Hospital, 2015
An evaluation of the impact of UGT1A1*60 variant on bilirubin levels, Clinical Pharmacists Meeting, St. Jude Children's Research Hospital, 2015
Pharmacogenomics of CYP2D6 and tamoxifen, Cleveland Clinic, 2015
Prophylactic extended infusion carboplatin effect on development of hypersensitivity reactions in patients with gynecologic malignancies, Ohio Pharmacy Residency Conference, 2015
Pregnancy and Diabetes, NICU pharmacists training course, Hillcrest Hospital, 2015
Update on novel type II diabetes therapies, Hillcrest family medicine physicians, Hillcrest Hospital, 2015
Prophylactic conversion to extended-infusion carboplatin effect on the development of hypersensitivity reactions in patients with gynecologic malignancies, Ohio College of Clinical Pharmacy Fall Meeting, 2014