Resources on COVID-19 vaccines and pregnancy, fertility and more
A common question about the COVID-19 vaccines is whether they are safe for pregnant and breastfeeding women.
A study of the COVID-19 vaccine given to pregnant patients has yielded good news about the vaccine's safety and effectiveness in protecting both the patient and their unborn child.
Getting the vaccine while pregnant, breastfeeding or trying to conceive is a personal choice. Individuals who are pregnant, or trying to become pregnant, should talk to their physician to help them weigh the benefits and risks and make a decision together.
What we know
Pregnant women are at increased risk for severe COVID-19 infection. Compared with the non-pregnant woman, pregnant women have increased risk of hospitalization, ICU admission and mechanical ventilation.
The American College of Obstetricians and Gynecologists and the Society for Maternal-Fetal Medicine recommend that COVID-19 vaccines should not be withheld from pregnant women who meet criteria for vaccination based on ACIP-recommendations. The American Society for Reproductive Medicine supports the vaccination for eligible women undergoing fertility treatment and planning pregnancy.
While pregnant and breastfeeding women weren't included in the COVID-19 vaccine trials, safety and monitoring data in those who have received the vaccine while pregnant indicates the vaccines are safe and effective for the two mRNA vaccines from Moderna and Pfizer.
The risk to pregnant women from Covid-19 infection is much greater than any of the reported risks from the available vaccines. Any vaccine is better than no vaccine.
Want to learn more?
Check out this Health Essentials podcast episode with Cleveland Clinic OB/GYN Oluwatosin Goje, MD.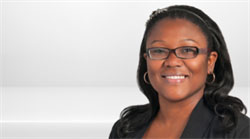 In this episode, Dr. Goje talks about getting the COVID-19 vaccine while you're pregnant, breastfeeding or trying to conceive. She discusses the latest research and findings, as well as what factors you need to consider.
"Patients should always have an open discussion with their healthcare provider than to decline the vaccine outright," Dr.Goje says. "It's okay to ask questions. Ask them, get them answered and, hopefully, embrace the protection both for mother and child."
Other Resources