New community COVID-19 testing site at Walker building
Update: Due to overwhelming demand, as of 5 p.m. on Dec. 21, the community testing site registration link is temporarily closed.
We will provide updates as they become available.
Northeast Ohio is currently experiencing a surge in COVID-19 infections and increased demand for healthcare services, particularly in our emergency departments. Cleveland Clinic and University Hospitals are supporting a community COVID-19 testing site staffed by the Ohio National Guard and the Ohio Department of Health. Important to note: this community location is separate from all Cleveland Clinic COVID-19 testing locations that require an appointment.
Where and when
The on-site, drive-thru testing will be located in the garage of the jointly-owned W. O. Walker Building in University Circle, located at 10524 Euclid Ave., Cleveland, Ohio. This location can test individuals two years and older.
The community COVID-19 testing site will open on Tuesday, Dec. 21. It will initially operate Tuesday - Sunday of this week, Dec. 21 - 26, but will be closed on Saturday, Dec. 25. The testing site will open at 9 a.m. and is on a first-come, first-served basis. Closing time will adjust due to patient volume.
Masks are required except when testing is underway.
Additional hours and sites may be announced in the future.
No appointment necessary; registration required
Although an appointment is not needed, to ensure the best experience for our patients, they must complete registration prior to receiving their COVID-19 test. Cleveland Clinic patients can scan this QR code: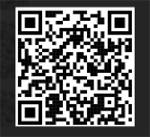 Cleveland Clinic patients can also follow these steps:
Select Ohio
Type "walker" in the search bar at the top
Select "Cleveland Clinic Patient: Walker Center Cleveland Community COVID19 Testing Site"
Follow registration instructions
Open to everyone
The PCR test is free, open to everyone and individuals do not need a doctor's order to obtain a test. Individuals do NOT need to be a Cleveland Clinic patient to receive a COVID-19 test. Individuals may choose during the registration process, if they are a patient of Cleveland Clinic, University Hospitals or neither.
Test results
Testing is completed at an offsite location, not by Cleveland Clinic. Patients will be notified with their positive or negative results within three days (72 hours) by text message.
Emergency Departments in Cleveland
To best serve our patients in need of emergency services, Greater Cleveland's hospital systems will limit COVID-19 testing in emergency departments only to patients who are going to be admitted to the hospital. The change will take place on Tuesday, Dec. 21, at all Cleveland Clinic, University Hospitals, MetroHealth System, St. Vincent Charity Medical Center, Summa Health and Akron Children's Emergency Department locations.
We ask those in need of testing to utilize the Walker Center Cleveland Community COVID-19 Testing site. This will allow emergency department personnel to focus on urgent medical emergencies, as the hospital systems continue to treat record numbers of patients for COVID-19.
People who are in medical distress are still encouraged to utilize the emergency departments, or call 911.
Test kits
The Ohio Department of Health is offering free rapid at-home antigen testing kits at many sites across the state of Ohio, including local health departments, public libraries, and community health centers. These self-testing kits may also be available for purchase at local pharmacies and retailers.
Please note: our Cleveland Clinic pharmacies no longer have supply of the free antigen COVID-19 testing kits from the Ohio Department of Health.
Caregivers in need of testing
All caregivers who believe they have COVID-19 symptoms or have been exposed, call the Cleveland Clinic Caregiver COVID-19 Hotline at 216.445.8246. Caregivers will be notified of next steps, including if testing is needed.
Do your part
The COVID-19 vaccines are the best way to protect yourself and others from severe illness and death from COVID-19. We encourage everyone who is eligible to receive a COVID-19 vaccine.