CEO Update | Updates on precautions, testing and visitation
CEO Update | Updates on precautions, testing and visitation
Fellow Caregivers,
Thank you for your strong compliance with our masking and face shield policies. We have an exceptional track record of caregiver safety during this pandemic because of you. Our patients and the community pay attention to each of us and you are modeling the right behaviors.
We also understand that the use of Universal Pandemic Precautions have not come easily. Changes hardly do. We hear you that protective equipment can create discomfort or introduce challenges in completing your work. We are evaluating options to balance your safety and comfort and will communicate them soon.
What's most important is that we wear protective equipment properly to maintain a safe environment for patients and each other. This takes teamwork and empathy — values you exemplify throughout these challenging times.
Testing has been at the center of our recovery plan from this pandemic. It is a precious and finite resource that enables us to safely provide care. Our hardworking lab caregivers have performed more than 200,000 tests since March.
Today, we began nasal self-swabbing at the W.O. Walker drive-through testing site. This is a more comfortable swab as compared to the nasopharyngeal swab. A caregiver will be available to observe the swab, or perform a swab if the patient requests help. We will use self-swabbing across all our Ohio outpatient testing sites by the end of the month.
This change allows us to serve more patients with testing appointments, requires fewer caregivers to be on premise and preserves the highest level of safety. Swabs in the inpatient setting and Emergency Department are not changing.
Last week, Ohio Governor Mike DeWine announced that Cuyahoga County has seen good progress in containing COVID-19. We continue to use multiple data points to inform our approach to visitors, and we have not adjusted our visitation guidelines. Our Cleveland Clinic locations in Ohio are still level red, while locations in Florida are level purple. We will evaluate if this is a sustained trend and will communicate if the Ohio visitation guidelines change.
There is still time to register for our Ideas for Tomorrow event with Governor DeWine this Wednesday, Aug. 26.
In my conversations with you, many have asked how the organization is doing. While the pandemic occupies our thoughts, it represents a fraction of our clinical activity and responsibilities. Thankfully, you have been focusing on all of our care priorities.
I will share an update on our performance during the first Connection broadcast of 2020. Connection will air this Thursday, Aug. 27. Look for a link to the program later this week.
Thank you for your patience — and persistence — during these times.
Tom Mihaljevic, MD

CEO and President
Childcare resources are a few clicks or a phone call away
Childcare resources are a few clicks or a phone call away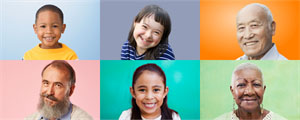 As we enter the back-to-school season, many caregivers are facing childcare (and elder care) challenges. Caregivers' families are an extension of our Cleveland Clinic family and we are finding solutions — together.
Talk with your manager about your individual circumstances and challenges. Reach out to ONE HR Service Center with questions at 216.448.2247 or 877.688.2247.
The Connecting Caregivers site on Connect Today has been updated with new resources. This also is where you can:
Connect and brainstorm with other caregivers facing similar challenges to find the solutions that best suit your needs.
Browse additional resources available to you, such as tutoring and virtual schooling resources.
Select to "follow" the group to receive updates in real time. The site is updated frequently.
Recommend solutions or childcare providers and services that are available in your communities.
Lean on your Cleveland Clinic family during these challenging times. Caring for Caregivers and Wellness resources are available to all caregivers.