Akron General Caregivers Use Creative Approach to Help Patients Cope
Akron General Caregivers Use Creative Approach to Help Patients Cope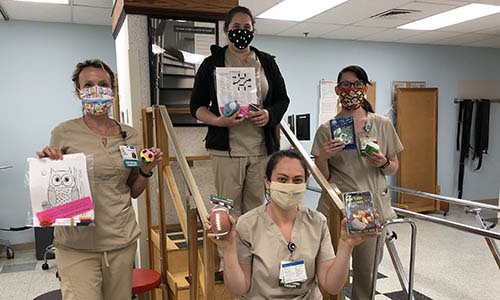 When Cleveland Clinic Akron General's Rehabilitation Department caregivers recognized feelings of loneliness and isolation in their patients, they pitched in some funds and creativity to show their support.
Physical therapists, occupational therapists, speech therapist and audiologists — 25 in total — created nearly 100 individual activity packets to help inpatients struggling to cope without family support.
"We are working hard to try to improve the experience of our patients during a time when visitation is restricted to protect their safety and that of fellow
Johnson, in addition to Kelly Davis, Rachel Riedmann and Katie Toledo — all occupational therapists — led their team during the packet-making process, from purchasing supplies and using the donations they collected, to printing resources from the internet.
The team created two versions of activity packets for patients: one with puzzles and brain teasers, and the other included coloring pages and markers (see examples in the photos below). In every packet, the team placed a stress ball or stuffed animal, plus a handout they created with information about meditation and free online resources.
The finishing touch? A note of support from the caregivers, reminding the patients they are not alone.
Riedmann brought a packet to a patient who suffered a stroke and was struggling being away from her husband.
"The patient was so happy to have things to do to take her mind off being in the hospital," she says.
Davis, Johnson, Riedmann, Toledo and their team were recognized in a Hero Huddle during our tiered daily huddles — one way we recognize and support caregivers and patients. In the comments below, tell us about an inspiring colleague or team.
For your colleague to be considered, share why your colleague should be celebrated in Hero Huddles during our daily tiered huddles. If your team does not directly participate, speak to your manager, who can share the recognition with the appropriate leader to share in the huddles.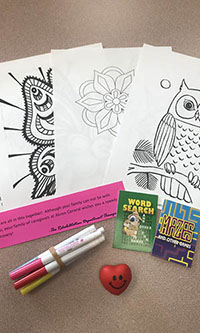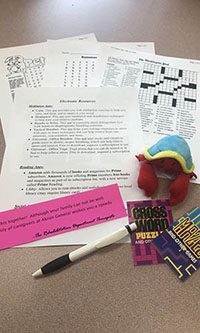 CEO Update | The return of Ideas for Tomorrow
CEO Update | The return of Ideas for Tomorrow
Fellow Caregivers,
Cleveland Clinic has always seen the value of ideation and discussion. Our Ideas for Tomorrow series attracts modern luminaries to share their insights about the world. This is a wonderful benefit for caregivers and the community.
I'm pleased to share that Ideas for Tomorrow will continue in a new virtual format. Katie Couric is our next guest and joins us at 5 p.m. on June 10. A renowned journalist and best-selling author, Couric is also co-founder of the charitable program Stand Up to Cancer. Register for the event.
We also have several upcoming speakers, including Cleveland Cavaliers star Kevin Love. Registration will open in the future.
The State of Ohio released plans for addressing COVID-19 in congregate settings. This includes facilities such as nursing homes. There are nearly 1,000 nursing homes in Ohio with upwards of 90,000 residents, and just as many employees.
These residents are among the most frail and vulnerable in our population. Cleveland Clinic is advising on the state's efforts to manage these settings and administer testing.
Our own efforts to safely reopen services include a blended approach of virtual and in-person care. We saw record use of on demand virtual care last month. In May, we have 50,000 scheduled virtual visits.
Patients with scheduled procedures receive testing prior to surgery. We have already tested 8,000 patients this way and more than 99% were negative for COVID-19.
Caregivers continue to show strength and determination. Heather Henry is a nurse at Marymount Hospital. Her mother recently passed away due to COVID-19, and her father from cancer.
Henry, a single mother of two children, was also diagnosed with COVID-19 a few weeks ago. WKYC Channel 3 recognized Henry for her contributions as a nurse and surprised her with a $5,000 gift.
Barb Zinner, our Chief Nursing Officer at Marymount Hospital, sums up her character: "Heather is a strong patient advocate and a terrific team member. She has a 'can-do' attitude and always looks for ways to accomplish the delivery of excellent patient care."
Thank you all for taking such good care of our patients and each other in times of need.

Tom Mihaljevic, MD
CEO and President
Cleveland Clinic Children's Resumes Inpatient Pediatrics Care at Fairview Hospital
Cleveland Clinic Children's Resumes Inpatient Pediatrics Care at Fairview Hospital
After a brief suspension in services to prepare for a potential surge in adult patients with COVID-19, Cleveland Clinic Children's is resuming pediatric inpatient care at Fairview Hospital effective, Monday, June 1.
The pediatric emergency departments, newborn nurseries and neonatal intensive care units (NICUs) at Fairview and Hillcrest hospitals have remained open, as well as the pediatric psychiatry unit at Fairview.
Full pediatric care is also available at Cleveland Clinic Children's main campus, Hillcrest Hospital and Cleveland Clinic Children's Hospital for Rehabilitation.
We will continue to provide updates on the reactivation of additional services and locations as more information is available.
Walker Fitness Center Open to Caregivers June 1
Walker Fitness Center Open to Caregivers June 1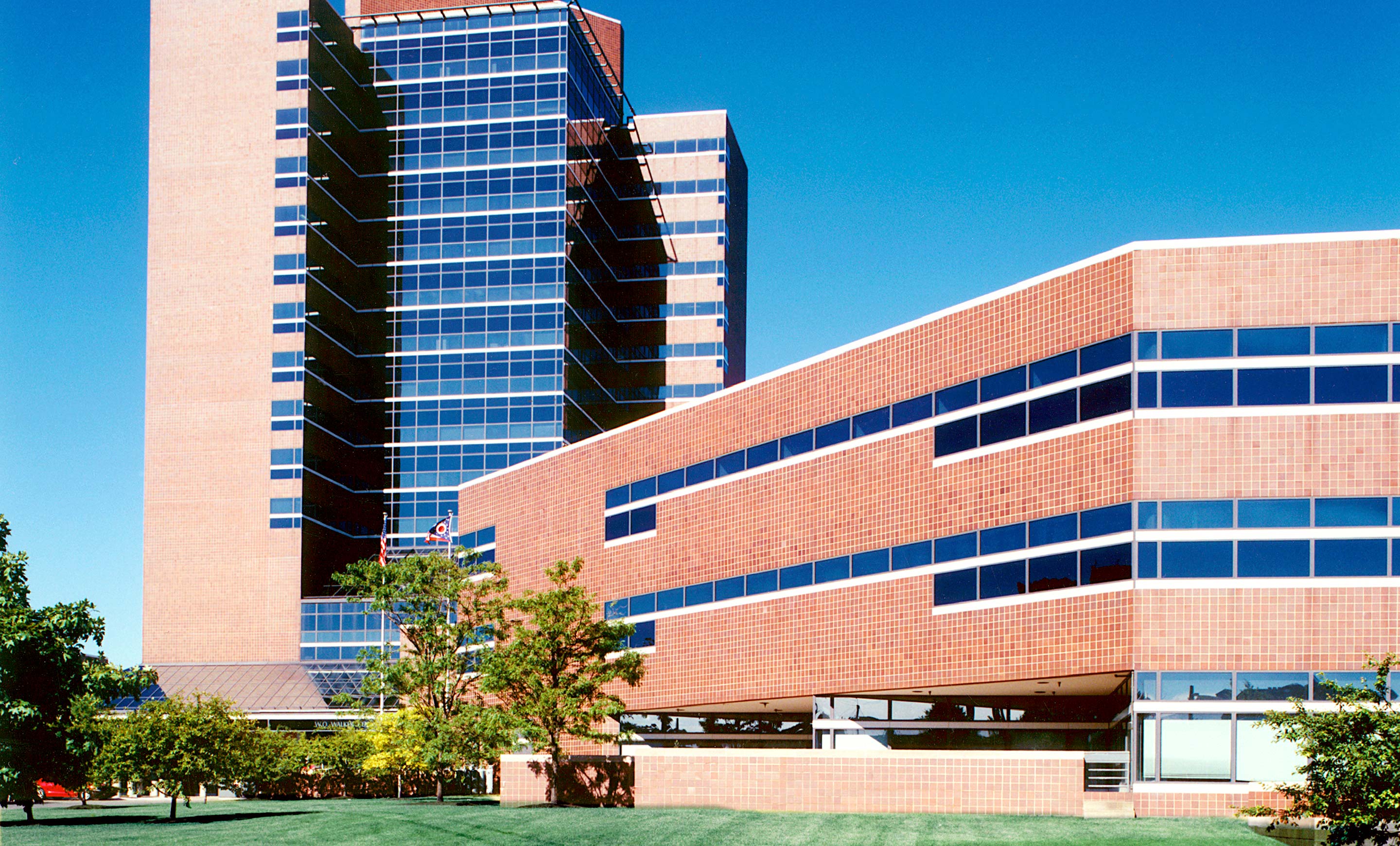 As restrictions lift in the State of Ohio, we are being cautious about reopening our fitness centers in phases.
Starting Monday, June 1, caregivers may begin to access the main campus fitness center located in the Walker Building. Only those caregivers who are members of the fitness center may use the facilities. (If you're not already a member, click here to sign up.)
Here is what you need to know.
Walker Fitness Center Hours
6 a.m. – 6:30 p.m.
Monday – Friday
Closed on weekends
Occupancy and Service Changes
We are being compliant with state orders to safely limit occupancy and maintain social distancing.
Cardio area is limited to 15 people at a time.
Weight room is limited to 10 people at a time.
Lockers are limited to 9 available for daily use.
Outdoor track is available.
Access to the pool, indoor track, basketball area, shared locker room, group exercise, personal training and towels is prohibited.
We will reevaluate restricted services over time and expand offerings when possible.
To check on occupancy, call ahead at 216.444.8765.
Safety and Sanitation
Fitness center members receive an infrared temperature check upon arrival.
Centers for Disease Control and Prevention (CDC) disinfection guidelines for COVID-19 are being followed; all equipment will be wiped and cleaned.
Fitness center staff wear masks and protective equipment.
Caregivers are not required to use masks while exercising.
We are evaluating other fitness centers managed by Employee Wellness for eventual return to services. Thank you for your patience throughout the pandemic.
Professional Staff Virtual Meeting on COVID-19 — Wednesday, June 3
Professional Staff Virtual Meeting on COVID-19 — Wednesday, June 3
Our continued response to COVID-19 requires changes that affect your practices. We want to keep you informed.
Join CEO and President Tom Mihaljevic, MD, and Chief of Staff Herb Wiedemann, MD, for the Professional Staff Meeting where we will share updates on reactivation, research and education, on Wednesday, June 3, at 7 a.m.
Enterprise subject matter experts will update you and will respond to your questions. Email questions ahead of time or during the meeting to execadmin@ccf.org
ALL staff should participate virtually.
Access the meeting from your computer or phone
To watch at the time of the meeting from your computer on the Cleveland Clinic network, click here.
To watch from your mobile device or outside of the network, click here.
Drug Shortage: Famotidine Tablets
Drug Shortage: Famotidine Tablets
At Cleveland Clinic, famotidine tablets are used as our inpatient formulary H2 blocker. There is a national shortage of H2 blocker tablets, and we will deplete our supply in the next few days. Alerts have been placed in Epic to assist providers with alternatives (depending on indication).
Famotidine injection is still available, and famotidine oral suspension is also available but is restricted to use in pediatric patients.
If you have any questions, please contact the Cleveland Clinic Drug Information Center by calling 216.444.6456, option #1 or by e-mailing druginfo@ccf.org.
Perioperative Caregivers in Ohio: Participate in 'High Reliability Moments' Starting June 1
Perioperative Caregivers in Ohio: Participate in 'High Reliability Moments' Starting June 1
We appreciate all you do to keep our patients and each other safe. This includes regular participation in team huddles to share best practices and opportunities for improvement.
Starting Monday, June 1, managers of perioperative teams in Ohio will begin to incorporate "High Reliability Moments" in their daily huddles. A High Reliability Moment is a 2- to 5-minute discussion about a high reliability strategy. High Reliability Moment topics can be covered in a single discussion that is repeated during several huddles within a week, or communicated in parts, during shorter team discussions in huddles on four consecutive days.
Enterprise Safety and Quality will introduce the topic teams should discuss during High Reliability Moments. Speaking up is the topic for the week of June 1. While this coincides with National Time Out Day, on June 10, speaking up is an important practice to follow at all times a concern arises in any clinical or non-clinical area.
Discussing high reliability strategies with fellow caregivers helps us continue to provide the best possible care for our patients, particularly amid COVID-19 challenges.
Contact your manager if you have questions or ideas to share. Check the intranet for more safety updates and resources to use in patient care areas.