Valve Sparing or Valve Preserving Surgery (Reimplantation Surgery): Procedure Details
;
Reimplantation Surgery Procedure
Lars Svensson, MD, PhD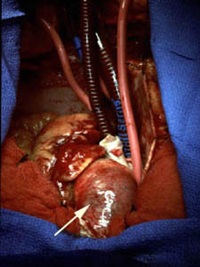 Before Marfan syndrome surgery - notice the arrow - the enlarged dissected aorta in a patient with acute aortic dissection, a life threatening complication of Marfan Syndrome.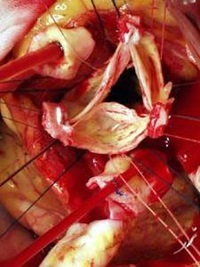 Photographs from an operation where the aortic valve and coronary arteries are to be re-implanted into a new tube replacement of the aortic root.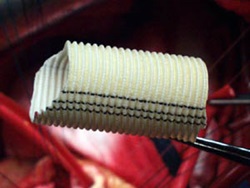 Photograph of dacron aortic graft.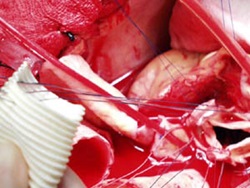 Sutures are sewn through the annulus of the aortic valve and the bottom portion of the dacron graft.
The graft is being lowered into place, around the outside of the aortic valve.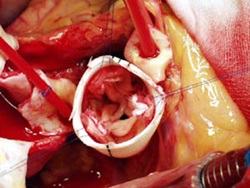 If you peer inside the graft (top view), you can see the aortic valve. The aortic valve is secured within the new tube and the coronary arteries are reattached. The end of the graft is then sewn to the aorta .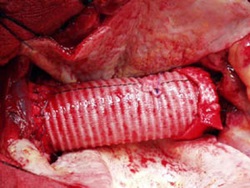 The final result. With this operation, patients do not need to be on blood thinners for the rest of their lives. This operation has good long-term results in patients with Marfan Syndrome if done early in the disease process .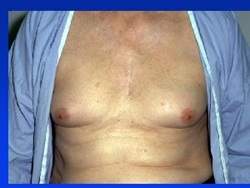 The patient's view - after healing.
Photos courtesy of Lars Svensson, MD, PhD