Heart Transplant: Procedure Details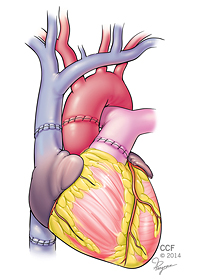 The surgery
Once you are in the operating suite, the actual heart transplant procedure can take anywhere from 4 to 12 hours, or longer. Each person's case is different.
The donor heart
A surgeon from the heart transplant center goes to harvest the donor heart. The surgeon will make sure the donor heart is in good condition before beginning your surgery. The donor heart is removed by cutting the aorta and pulmonary artery in the mid-section. The atria are removed from the veins leading into the heart.
The transplant
When the donor heart arrives in the operating room, your surgeon will remove most of your heart and the donor heart will be placed in proper position and attached to your major blood vessels.