Depression & Heart Disease: Management and Treatment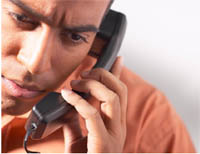 How is depression treated?
There are many treatments for depression. Major depressive disorder may be treated with antidepressants, psychotherapy (supportive counseling or "talk therapy"), or a combination of both. Newer, safer antidepressant medications, such as SSRIs (selective serotonin reuptake inhibitors) have an established safety record and are safe for cardiac patients. The antidepressants sertraline (Zoloft) and citalopram (Celexa) have been the best studied, are effective and safe in patients with heart disease, and also are available in generic forms.
Psychotherapy can increase a person's social support and help the patient develop more positive thinking patterns. Brief supportive models of talk therapy appear to be the most appropriate for helping the depression that cardiac patients experience.
A healthy lifestyle including regular exercise, proper sleep, a well-balanced diet, as well as relaxation and stress management techniques can help you manage depression. In a recent intervention trial, physical exercise was found to have a significant effect on depression.⁸
Major intervention studies — both pharmacologic (SADHART, CREATE) and psycho-therapeutic (ENRICHD) — have been performed in patients who are clinically depressed after a heart attack. These studies are helping clinicians better understand the link and treatment of depression and heart disease and guide optimal treatments. Patients with a previous history of depression or who are experiencing severe depression can be the best responders to medication intervention.⁹⁻¹⁰⁻¹¹⁻¹²⁻¹³