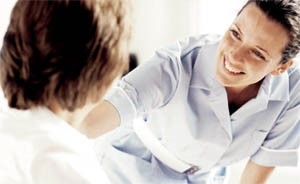 Comprehensive 10-week group weight loss program
Bi-weekly group exercise classes
Weekly group sessions on healthy eating plans, grocery shopping, eating out, healthy cooking techniques and dealing with stress
Two private nutrition sessions personalized to your lifestyle
Cholesterol profiles before and after the program to track your progress
Register
Register by calling the Department of Preventive Cardiology and Rehabilitation at 216.444.9353.
Seating is limited!
"This program isn't a diet. It's about nutrition and learning the right way of eating. The program changed my thinking, the way I shop, and the way I think about food. This was the best thing I've ever done for myself. I feel great!"
— Val
For more information contact:
Katherine Patton, MEd, RD, CSSD, LD-Clinical Dietitian
Exercise Classes
Tuesdays and Thursdays 4:45 p.m.
Group sessions follow Tuesday's exercise class until 6:45 p.m.
Reviewed: 12/14