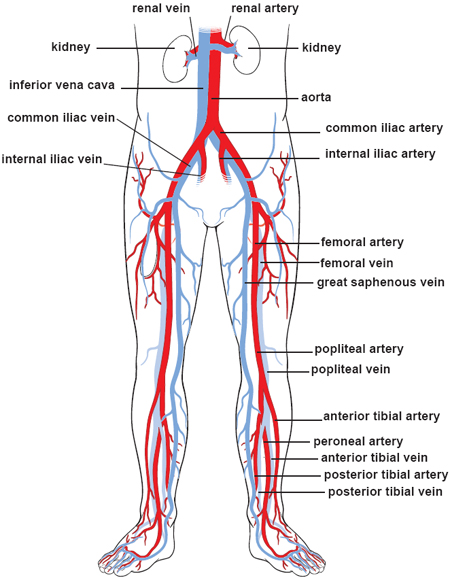 Arteries (in red) are the blood vessels that deliver blood to the body.
Veins (in blue) are the blood vessels that return blood to the heart.
Deep veins, located in the center of the leg near the leg bones, are enclosed by muscle. The iliac, femoral, popliteal and tibial (calf) veins are the deep veins in the legs.
Superficial veins are located near the surface of the skin and have very little muscle support. The great saphenous vein is a superficial vein.