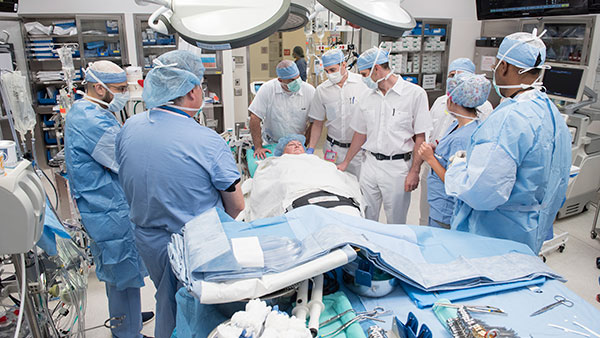 Communication That Influences Outcomes
Effective teamwork and communication is not only a crucial determinant of outcomes related to anesthesia, it is also a vital determinant of patient experience, job satisfaction and wellness for providers. R.E.D.E. to Communicate – Anesthesia Care, combines the relationship-centered communication skills with specific practices applicable for all those managing anesthesia care.
An Interactive Experience
This course takes the relationship-centered communication of The R.E.D.E. Model® to a whole new level. Incorporating both the patient provider AND inter professional team communicating into the curriculum creates a more impactful experience for attendees. Additionally, the small, dynamic setting, skills practices and communication challenge exercises provides an ideal atmosphere to learn the model as it relates to anesthesia.
What is it?
Designed specifically for anesthesiologists and certified registered nurse anesthetists
Highly interactive program to engage learners from the start
Based on the R.E.D.E. Model – a relationship-centered communication approach that applies validated communication skills to the three phases of Relationship: Establishment, Development and Engagement
Facilitated by Cleveland Clinic Anesthesiologists and Certified Registered Nurse Anesthetists
Small group setting optimizes the learning environment
8 hour course (food and beverages provided)
This activity has been approved for AMA PRA Category 1 CreditsTM
Conducted at Cleveland Clinic
Objectives
At the end of this activity participants will be able to:
Identify common communication challenges associated with managing anesthesia care
Apply relationship-centered communication skills for anesthesia care with patients, families and teams
Identify evidence based relationship –centered communication skills
2019 Course Dates
October 8 & 29
November 5 & 12
December 4 & 18
Register Now