Summary
Summary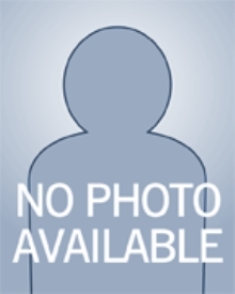 Ned Sormaz, MSN, APRN, ACCNS-AG, CCRN, is a clinical nurse specialist for the cardiovascular and medical intensive care units at Cleveland Clinic main campus. A certified acute care clinical nurse specialist, Sormaz aims to develop, implement, and promote evidence-based clinical guidelines, care paths, policies, procedures, and patient education resources to improve patient care and outcomes. He is responsible for the design, implementation and evaluation of quality improvement initiatives that ensure optimal use of resources and adherence to practice guidelines. He also actively facilitates safe and effective care transitions throughout the care continuum.
Sormaz began his professional nursing career in 2005 as a staff nurse on the Cleveland Clinic main campus cardiovascular step-down unit, progressing to the cardiovascular intensive care unit (CVICU) in 2007. Sormaz is an avid supporter of ongoing education and training, and from 2009 to 2016 he served as the clinical instructor for the CVICU, where he focused on enhancing nursing orientation and professional development. He was instrumental in the design, development and implementation of Cleveland Clinic's nurse residency program. Sormaz is a member of several regional and national nursing associations, including the American Association of Critical-Care Nurses and the National Association of Clinical Nurse Specialists.
Education
M.S.N., Adult Gerontology Clinical Nurse Specialist, Kent State University, Kent, Ohio, 2017
A.D. of Applied Science in Nursing, Cuyahoga Community College, Cleveland, Ohio, 2005
B.S. in Business, Miami University, Oxford, Ohio, 1989
Certifications
Acute Care Clinical Nurse Specialist (ACCNS-AG), American Association of Critical-Care Nurses
Critical Care Registered Nurse (CCRN), American Association of Critical-Care Nurses
Advanced Cardiac Life Support (ACLS) Certified and Instructor, American Heart Association
Basic Life Support (BLS) Certified, American Heart Association
Balloon Pump Certified, Heart Mate Certified
Contact Information
Cleveland Clinic
9500 Euclid Avenue
Cleveland, Ohio 44195
216.903.2930
sormazn@ccf.org
Leadership
Leadership
An engaged and active leader who believes in utilizing team-based care to improve outcomes, Sormaz participates in collaborative teams across disciplines throughout Cleveland Clinic health system that promote patient safety, culturally competent care and clinical excellence. A true advocate for his patients, Sormaz seeks to advance nursing practice through the application of legislative and regulatory policies, identification of trends, and by directly and indirectly influencing nursing practice. He is a firm believer that clinical nurse specialists are pivotal to the future positive influence of healthcare delivery in the U.S. As a clinical leader and educator, he offers support to bedside nurses, helps drive practice changes, promotes research, and more.
Clinical Practice & Teaching
Clinical Practice & Teaching
Clinical Practice
Sormaz is an Acute Care Clinical Nurse Specialist (ACCNS-AG) whose clinical expertise lies in the area of critical care nursing.
Teaching
Having served seven years as a clinical instructor, Sormaz is highly experienced at ensuring competency standards related to nursing practice are met through classroom education, unit education and role modeling behaviors. As a clinical instructor, he designed, directed, implemented and evaluated nursing educational offerings based on knowledge, skills and staff learning levels. Today, he actively promotes career development and educates nurses, students and other healthcare professionals through role modeling, teaching, coaching and mentoring. Currently, he teaches several interpretation and orientation classes.
Research & Publications
Research & Publications
Sormaz believes providing evidence-based education is imperative to the future of patient care and the healthcare industry. He regularly analyzes and communicates evidence-based practice and research results, providing a process for nurses to incorporate these findings into their daily practice. Among other works, in December 2016, Sormaz was published in the Journal of the Society for Simulation in Healthcare on how to use simulation to improve preparation for open chest codes.
Professional Involvement
Professional Involvement
Member, American Association of Critical-Care Nurses
Member, Lake Erie Chapter, American Association of Critical-Care Nurses
Member, National Association of Clinical Nurse Specialists
Member, Northeast Ohio Clinical Nurse Specialists