Summary
Summary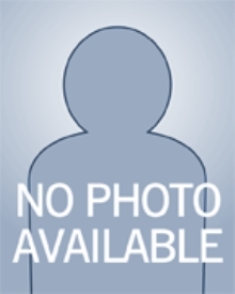 Linda D. Pasek, MSN, RN, CNS, is a clinical nurse specialist (CNS) in medical-surgical nursing at Cleveland Clinic Hillcrest Hospital. A sought after resource, program and issues facilitator, problem-solver and more, Pasek boasts expertise in quality and compliance, policy and procedure and research-based nursing practice. She is a champion for patient safety and coordinates and chairs a variety of health system councils and committees, focusing on special projects, patient care nursing assistants, fall prevention and more. With forty years in the professional practice of nursing, Pasek accepted her first position in 1973, and became a practicing CNS in 1980. Her CNS career trajectory consists of 37years in hematology, oncology and medical-surgical nursing. Among many notable successes, she planned, developed and implemented an inpatient and outpatient hematology and oncology program.
Her tenured and prosperous nursing career spans healthcare institutions such as St. Joseph Riverside Hospital in Warren, Ohio, Akron Children's Medical Center, Georgia Cancer Specialists in Conyers, Georgia, DeKalb and Atlanta Medical Centers, and the Ireland Cancer Center at Cleveland's University Hospitals, as well as Cleveland Clinic. She has held nursing director positions with the Ravenna Visiting Nurse Association in Ravenna, Ohio, and Sisters of Notre Dame in Chardon, Ohio, as well as case management and clinical instructor positions. Pasek's interests include nursing research and community health, of which she has led several noteworthy programs from self-breast and testicular exams to grief recovery.
Education
MSN, Kent State University, Kent, Ohio, 1980
BSN, Kent State University, Kent, Ohio, 1973
Certifications
Contact Information
Cleveland Clinic Hillcrest Hospital
6780 Mayfield Road
Mayfield Heights, Ohio 44124
440.312.2313
lpasek@ccf.org
Leadership
Leadership
With an extensive career history that is rooted in management, Pasek has showcased her leadership skills within numerous healthcare settings. Her expertise encompasses three years in an assistant nurse manager position as well as three interim nurse manager positions, including one within the Cleveland Clinic health system. In her current leadership role, she has instituted a collaborative team philosophy for patient care delivery. She is experienced in staffing, mentoring and budgeting, and is an innovative problem-solver and resource.
Clinical Practice & Teaching
Clinical Practice & Teaching
Clinical
Pasek's clinical expertise lies within the areas of oncology and medical-surgical nursing.
Teaching
Throughout her career, Pasek has taught a number of classes on topics within the realm of medical-surgical nursing issues, chemotherapy and oncology. She has served as a pediatrics clinical instructor at Akron Children's Medical Center, and as an adjunct professor for the College of Nursing at Kent State University in Kent, Ohio.
Research & Publications
Research & Publications
An experienced presenter, Pasek has spoken to a variety of audiences on several topics related to oncology and the nursing care of oncology patients. She has presented for critical-care registered nurse review courses and has been an invited speaker for leadership seminars and pinning ceremonies.
Professional Involvement
Professional Involvement
Member, Oncology Nursing Society
Honors & Awards
Honors & Awards
Patient Safety Award, Cleveland Clinic Hillcrest Hospital, 2012
Nurse of Hope, Trumbull County, American Cancer Society, 1981