Summary
Summary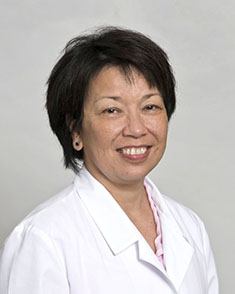 Rosemary B. Field, MS, RN, AOCNS, is a clinical nurse specialist (CNS) in oncology at Cleveland Clinic Marymount Hospital. With an advanced certification from the Oncology Nursing Certification Corporation, Field has specialized in the care of the oncology patient population since 1988 when she first became a CNS at University of Utah Hospitals and Clinics in Salt Lake City, Utah. Field entered the nursing profession in 1979, and brings a wealth of knowledge and experience to her nearly four decades in nursing. She began her career as a staff nurse, and after nine years, transitioned to a clinical nurse specialist. Field joined Cleveland Clinic in 2008.
In addition to her clinical expertise, Field is well versed in both nursing education and research. She was a research assistant for the University of Utah College of Nursing for two years and also served as a teaching assistant, faculty associate and assistant professor for the University for 20 years. Throughout her career, she has been an active member of numerous local, state and national professional associations and organizations. Her success has earned her several prestigious awards, including the Oncology Nursing Society's Roberta Scofield Memorial Certification Award in 2003 and the American Cancer Society's Charles R. Smart Award in 2001.
Education
M.S., University of Utah College of Nursing, Salt Lake City, Utah, 1989
B.S.N., University of the Philippines College of Nursing, Manila, Philippines, 1979
Certifications
Advanced Oncology Certified Clinical Nurse Specialist (AOCNS®), Oncology Nursing Certification Corporation
Contact Information
Cleveland Clinic Marymount Hospital
12300 McCracken Road
Garfield Heights, Ohio 44125
216.587.8998 ext. 4606
fieldr@ccf.org
Leadership
Leadership
Field actively facilitates and leads initiatives designed to advance the nursing profession and the care of the oncology patient. At Marymount Hospital, she has coordinated and facilitated programs such as the development of a shared governance structure on both the hospital and unit levels. During her time as a CNS with the University of Virginia Health System, the position she held prior to joining Cleveland Clinic, she implemented an alternate model of care delivery in the ambulatory setting and promoted the early adoption of electronic medical records by clinicians in ambulatory medical oncology practice. Field specializes in program planning and evaluation, patient-provider communication and clinical care models.
Clinical Practice & Teaching
Clinical Practice & Teaching
Clinical Practice
Field's clinical expertise lies within the area of oncology nursing, specifically adult medical-surgical oncology.
Teaching
Field initially began her foray into nursing education in 1984 when she became a teaching assistant for the University of Utah College of Nursing. From there, she assumed roles as a faculty associate and an assistant professor, spending approximately twenty years teaching University students, including graduate-level courses, while continuing her work at the bedside. She specializes in staff, patient, undergraduate and graduate nursing education.
Research & Publications
Research & Publications
An experienced nurse researcher, Field served as a research site coordinator for three years and has fulfilled the role of principal investigator or co-investigator for numerous studies. Topics covered include self-care for women and breast cancer, self-care for cancer symptom management, patient satisfaction and unrelieved pain and more. Her written publishing's can be found in industry books and book chapters, journals and more and she has presented throughout the country in numerous settings since the start of her career.
Professional Involvement
Professional Involvement
Member, Oncology Nursing Society

Past Reviewer for ONS Outcomes Intervention Project: Prevention of Infection
Past Member, Evidence Based Summaries and ONS Research Online Course Project Teams

Member, Cleveland Chapter Oncology Nursing Society
Past Member, President and President Elect Intermountain Chapter, Oncology Nursing Society

Past Committee Member, Program Planning and ICONS Newsletter

Item Writer, 2014 and 2008 Advanced Practice Oncology Nurse Certification, Oncology Nursing Certification Corporation
Past On-Site Evaluator, Commission on Collegiate Nursing Education
Past Member, Health Insight
Past Member, Gamma Rho Chapter, Sigma Theta Tau International Society of Nursing
Past Member, Utah Chapter, American Cancer Society

Past Committee Member, Strength for Caring Program, Professional Advisory Committee for Man-to-Man Program, Professional Education for the State of Utah Subcommittee and Utah Pain Initiative Subcommittee

Past Member, Utah Nurses' Association

Past Committee Member, Continuing Education Committee
Honors & Awards
Honors & Awards
Professional Development and Education Nursing Excellence Award, Cleveland Clinic, 2014
Roberta Scofield Memorial Certification Award, Oncology Nursing Society, 2003
Fellow, Oncology Nursing Society and Association of Community Cancer Center Health Policy Institute, 2002
Charles R. Smart Award, American Cancer Society, 2001
Fellow, Oncology Nursing Society's Leadership Institute, 1998-1999
American Hospital Association National Health Education and Training Award, 1992
Clinical Excellence Award, Sigma Theta Tau, Gamma Rho Chapter, 1991