Summary
Summary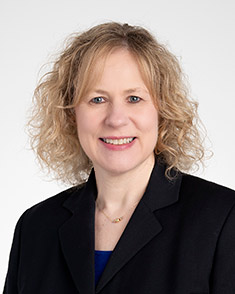 Kathleen A. Burns DNP, RN, ACNS-BC, CEN, is a clinical nurse specialist (CNS) and stroke program manager at Cleveland Clinic Medina Hospital. Burns became a CNS in 2011, with more than 25 years of experience in the nursing profession. She began her career at MetroHealth Medical Center in Cleveland, Ohio, where she provided primary nursing care for acute medical rehabilitation stroke and amputee patients. In 1995, Burns joined Medina Hospital as a staff nurse for the medical-surgical and telemetry unit, and later serviced the emergency department. She spent four years as a critical care educator before fulfilling her current role as a clinical nurse specialist.
Burns developed and manages all aspects of Medina Hospital's Certified Primary Stroke Center, including The Joint Commission certification preparation, performance improvement and stroke education for staff, physicians and the community. She is the clinical lead for the VitalScoutSM Program, an early warning system enhanced to improve recognition and early intervention for signs of deterioration on medical/surgical units. Additionally, Burns facilitates and manages many programs and committees throughout Cleveland Clinic and is a member of various industry organizations such as the National Association of Clinical Nurse Specialists (NACNS) and American Association of Critical Care Nurses. She has received several excellence and leadership awards throughout her career, including the Distinguished Alumni Award from Chamberlain College of Nursing in 2015 and the Faces of Care Award from Cleveland Magazine and Greater Cleveland Nurses Association in 2011. Burns has served as the Chief Nursing Officer for the 2010 and 2013 National Boy Scout Jamboree, is a member of the Boy Scouts of America National Health and Safety Committee, and has represented the Boy Scouts of America as a media spokesperson.
Education
D.N.P., Chamberlain College of Nursing, Addison, IL, 2015
M.S.N., University of Akron, Akron, Ohio, 2011
B.S.N., Cleveland State University, Cleveland, Ohio, 1990 (magna cum laude)
Certifications
Acute Care Clinical Nurse Specialist, Adult/Gerontology (ACCNS-A/G), American Association of Critical Care Nurses
Board Certified Adult Clinical Nurse Specialist (ACNS-BC), American Nurses Credentialing Center
Certified Emergency Nurse (CEN), Emergency Nurses Association
Certified in Basic Disaster Life Support, National Disaster Life Support Foundation
Critical Incident Stress Management (CISM) Trained
Contact Information
Cleveland Clinic Medina Hospital
1000 East Washington Street
Medina, Ohio 44256
p. 330.721.5993
e. burnsk@ccf.org
Leadership
Leadership
Burns' philosophy in her work as a CNS is to collaborate with the patient, nursing team and organization as a whole to improve outcomes and provide clinical expertise that will positively impact programs of care. As stroke program manager, she chairs the interdisciplinary stroke steering committee. As clinical lead for the VitalScoutSM Program, she worked to implement VitalScoutSM across the healthsystem. As an advocate for shared governance, she facilitates Medina Hospital's nurse practice council and education and professional development council, and serves as a mentor for unit-based educators and unit shared governance committees. She is also the Pathway to Excellence Program Coordinator and leads numerous quality improvement initiatives. Under her leadership, Medina Hospital earned the national award for sustained improvement in the prevention of central line associated blood stream infections from the Department of Health and Human Services in 2011 and the Get with the Guidelines Gold Plus Quality Achievement Award for Stroke in 2016.
Clinical Practice & Teaching
Clinical Practice & Teaching
Clinical Practice
Burns' clinical experience is in emergency department nursing as well as medical-surgical and telemetry. As Stroke Program Manager, one of her populations of interest includes stroke and transient ischemic attack (TIA) patients. Her recent work has focused on decreasing the incidence of failure to rescue through the use of an early warning system enhanced with tools to improve timely recognition and intervention for clinical deterioration and support nurse clinical decision making and workflow around the management of clinical deterioration on medical/surgical nursing units.
Teaching
For four years, as a critical care educator, Burns was responsible for orienting, training, and evaluating critical care staff in the emergency department, intensive care unit and immediate care center at Cleveland Clinic Medina Hospital. Burns now provides education at all levels within the organization, educating hospital employees and medical staff on quality initiatives, evidence based practice, and stroke standards of care. Additionally, Burns supports and mentors nursing preceptors and serves as a clinical preceptor for students pursuing graduate degrees.
Research & Publications
Research & Publications
Burns has presented locally and nationally on topics such as stroke, failure to rescue, early warning systems, and emergency management. She has also published works in the Journal of Pediatric Nursing and the Journal of Community Health Nursing
Professional Involvement
Professional Involvement
Member, Academy of Medical Surgical Nurses (AMSN)
Member, National Association of Clinical Nurse Specialists (NACNS)
Member, American Association of Critical-Care Nurses (AACN)
Member, Sigma Theta Tau International Nursing Honor Society
Member, Golden Key International Honor Society
Member, Boy Scouts of America National Health and Safety Committee
Chief Nursing Officer, Boy Scouts of America National Jamboree (2010 and 2013)
Honors & Awards
Honors & Awards
Innovator Award, Cleveland Clinic Innovations, 2016
Leading in Healthcare, Cleveland Clinic Health System, Class of 2016
Distinguished Alumni Award, Chamberlain College of Nursing, 2015
Caregiver Award, VSA Clinical/Technical Team, Cleveland Clinic Enterprise, 2014
Lifetime Achievement Award, Cleveland Clinic Nursing Institute, 2014
Caregiver Award, Cleveland Clinic Enterprise, 2013
Nursing Leadership Award, Cleveland Clinic Nursing Institute, 2013
Faces of Care Award, Cleveland Magazine and Greater Cleveland Nurses Association, 2011
Cameos of Caring Award, Sponsored by the University of Akron, 2010
Clinical Excellence in Nursing Project Award, MetroHealth Medical Center, 1992