Summary
Summary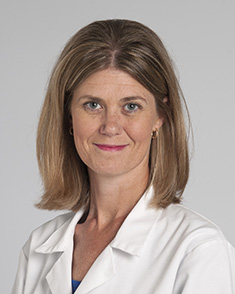 Lauren A. Bruwer, BSN, RN, PCCN, is a clinical nurse specialist intern on the neuroscience medicine unit at Cleveland Clinic main campus. In her role, she provides clinical expertise, education and support to bedside nurses. She aims to drive practice changes throughout the health system, while ensuring the use of best practices and evidence-based care to achieve optimal patient outcomes. Following graduation from St. Augustine's College of Nursing in Durban, South Africa in 1995, Bruwer began her professional nursing career in South Africa, caring for complex patients with challenging medical and surgical conditions and a multitude of comorbidities. With eight years of clinical experience, she joined Cleveland Clinic in 2003, where she worked as a geriatric resource nurse, unit-based skin care resource nurse, and diabetes mentor for two years.
From 2005 to 2012, she was an assistant nurse manager on the main campus G91 medical/pulmonary ReSCU unit and she also spent four years as a nursing professional development specialist in Cleveland Clinic's Office of Nursing Education and Professional Development. Bruwer has an authentic passion for cultural diversity and values the unique contribution diverse individuals bring to the field of nursing. Working with nurses and faculty from several countries worldwide, she launched an inaugural critical thinking program at Cleveland Clinic Abu Dhabi. She also pioneered a philanthropic fund-raising initiative for nursing scholarships for lay workers to attend nursing school in South Africa, resulting in the graduation of three licensed practical nurses to date. Bruwer is a member of several professional nursing associations and is the 2013 recipient of Cleveland Magazine's Faces of Care Award for her contributions to nursing education and professional development.
Education
B.S.N., University of Phoenix, Phoenix, Arizona, 2012
Diploma, St. Augustine's College of Nursing, Durban, South Africa, 1995
Certifications
Progressive Care Nursing Certification (PCCN), American Association of Critical-Care Nurses
Certified Distinguished Educator Level I, Cleveland Clinic
Advanced Cardiac Life Support (ACLS) Provider, American Heart Association
Basic Life Support (BLS) Provider and Instructor, American Heart Association
Contact Information
Cleveland Clinic
9500 Euclid Avenue
Cleveland, Ohio 44195
216.636.6803
bruwerl@ccf.org
Leadership
Leadership
With more than 20 years of clinical and nurse education experience, Bruwer is a known clinical leader who is passionate about patient safety and new nurse competency. She continually aims to disseminate best practices to the greater healthcare community and believes in leading through lifelong learning. Bruwer holds a certification in progressive care nursing and was the first nurse at Cleveland Clinic to obtain the Distinguished Educator Level 1 certificate. Bruwer is fueled by her passion for promoting nursing excellence and has dedicated many years of her career to the clinical education and mentoring of the bedside nurse.
Clinical Practice & Teaching
Clinical Practice & Teaching
Clinical Practice
Bruwer is a Clinical Nurse Specialist Intern whose clinical expertise lies in the areas of pulmonary medicine, progressive care, delirium, and geriatric nursing.
Teaching
Bruwer is an enthusiastic, self-directed nurse educator who is passionate about the competent development and success of new graduate nurses. One of her career priorities has been to drive a competent workforce through innovative education. As a mentor and teacher providing counsel and guidance, she is a known expert in the facilitation and development of clinical judgment in both new nurses and their coaches/preceptors. During her time as a nursing professional development specialist, she facilitated Cleveland Clinic's nursing immersion program, helping to dramatically improve new hire PBDS scores. She also facilitated and co-developed the faculty immersion program; contributed to the development of the medical-surgical nurse residency program; and developed several clinical-based nursing education courses and offerings.
Research & Publications
Research & Publications
Bruwer is a confident and poised public speaker who has presented at the American Nurse Credentialing Center (ANCC) Magnet Conference, American Association of Respiratory Care Conference, and Critical Care Summit. Throughout her career, Bruwer has delivered presentations in both podium and poster form on topics in bariatric nursing, diabetes care, hospital-acquired pressure ulcers, nurse physician rounding, and more.
Professional Involvement
Professional Involvement
Member, American Association of Critical-Care Nurses
Member, American Delirium Society
Member, Northeast Ohio Chapter of Clinical Nurse Specialists
Honors & Awards
Honors & Awards
Recipient, Faces of Care Nursing Excellence Award, Cleveland Magazine, 2013
Pioneer and Founder, 'Nurses for Nurses' South Africa Scholarship Program, 2013
Recipient, 1st and 2nd Place Poster Presentation Awards, Ohio Association for Nurse Executives Conference and Ohio Association for Healthcare Quality Conference, 2012
Nominee, Abbie Porter Leadership Award, Cleveland Clinic, 2010, 2011
Top Achiever in Nursing Overall, St. Augustine's College of Nursing, South Africa, 1995
Top Achiever in Midwifery & Psychiatric Nursing, St. Augustine's College of Nursing, South Africa, 1995