Program Director Welcome
Program Director Welcome
Welcome to the Cleveland Clinic Internal Medicine Residency Training Program…
Where Every Resident Receives a World Class Education!
The Cleveland Clinic Internal Medicine Residency Program provides innovative, comprehensive, and high quality clinical and didactic learning experiences in an academic setting. Caring for a diverse population of patients from around the world, across the state of Ohio, and from our own local neighborhoods exposes our trainees to an unparalleled spectrum of disease. Such diverse training coupled with world renowned experts providing outstanding mentorship and teaching uniquely positions our graduates to successfully pursue academic and clinical careers in general internal medicine or to continue training in one of the subspecialties of internal medicine.
Nationally and internationally recognized for outstanding clinical care, innovative practice, and landmark research, our clinical faculty are full-time clinicians who are deeply committed to mentoring residents in their professional development, teaching and role-modeling exceptional clinical care, and coaching residents to conduct and present high quality research projects. Our academic environment is further enriched by the presence of The Cleveland Clinic Lerner College of Medicine students for whom we are the primary training site as well as University Track students from Case Western Reserve University School of Medicine who rotate through the Cleveland Clinic. Our residents excel in the vigorous learning environment enriched by the extensive resources offered by the Cleveland Clinic (eg, state of the art simulation center, new expansive resident learning center, rotations in multiple practice settings, renovated call rooms, innovative medical school program, and the Cleveland Clinic Academy courses offered by the Cleveland Clinic Education Institute) and we enthusiastically embrace resident roles as clinical teachers and educational and health care leaders. We are Sabbath-observant friendly.
Our Residency Mission Statement
Within a supportive, innovative learning environment, the Cleveland Clinic Internal Medicine Residency Program cultivates internists who provide safe, high-quality, and patient-centered care, engage in collaborative relationships, embrace diversity and teamwork, promote health and well-being of self and others, communicate empathically and clearly, demonstrate mindful clinical reasoning, and achieve distinction in clinical care, scholarship, leadership, and commitment to lifelong learning.
We accomplish this mission by ensuring that:
Patients receive the highest quality care (Cleveland Clinic motto "Patients First")
Education is valued, protected, and embraced (Cleveland Clinic mission)
Learning climates are positive and supportive
Residents are inspired, challenged, and mentored
Outstanding faculty and trainees who support this mission are recruited, developed, and retained
Faculty and residents are committed to continuous improvement of ourselves and our training program
Please explore our website and view the variety of outstanding and innovative educational opportunities that we can offer to you. You will see that Cleveland is a great place to live and work! We could not be more proud of our program and the physicians we train and look forward to sharing our program with you.
Thank you for visiting our website! Please feel free to contact us with any questions about our unique training opportunities; our internal medicine training program; living, dining, and enjoying the metro parks in our city and region; or even about our Cleveland Sports teams and exceptional cultural gems. Let's go Cavs! The Internal Medicine Residency Program is ALL IN!
Sincerely,
Abby L Spencer MD, MS, FACP .
Director, Internal Medicine
Residency Training Program
Email: imed@ccf.org
Follow us on Twitter @ CCF_IMCHIEFS
Want to learn more about our PD? Download our PDF and learn more!
Chairman Welcome
Chairman Welcome
Welcome to the Cleveland Clinic. We provide a World Class training experience commensurate with our commitment to our patients to provide World Class Care. Education of those who serve is a vibrant and dynamic part of the tripartite mission of Cleveland Clinic envisioned by the founders in 1921 and remains so today.
The excitement and energy that is palpable on the first day of orientation is evident throughout each day of residency training. Whether your long term goal is a career in primary care, subspecialty care, hospital medicine or research, the Cleveland Clinic provides a highly innovative and supportive learning environment that will prepare and propel you to your future goals and success. We welcome your interest!
Greg Rosencrance, MD FACP
Chairman, Medicine Institute
---
Welcome to the Department of Hospital Medicine. I have been privileged to be a part of the Cleveland Clinic for 15 years this past August, and to serve as department chairman since 2010. We have grown from 13 physicians when I joined Cleveland Clinic in 2001 to over 140 physicians today, and we continue to grow and develop amazingly talented hospital providers. In addition, we continue to plan strategically for future hospital care at both the Main Campus and at our community hospitals in Northeast Ohio.
We serve as faculty for 9 inpatient primary teaching services, and a general medical consultation service. These services have staff level care and supervision seven days a week, and hospitalist staff is available 24 hours a day for urgent assessment. We serve as the primary inpatient educators for internal medicine here, and many of our providers serve as core faculty or associate program directors. Program leaders such as Bob Mayock, David Gugliotti, Moises Auron, and Ali Mehdi are highly committed and passionate about the education of physicians in training. I personally take tremendous pride and enjoyment in rotating an inpatient teaching services and in committing time to educating trainees, precisely because many of you will be our colleagues of tomorrow. Also, the best teachers you have are your patients here, representing the diverse and fascinating clinical material you have in the hospital wards.
In addition we provide outpatient preoperative internal medicine assessments at the IMPACT (Internal Medicine Preoperative Assessment, Consult and Treatment) Center, where we ensure that patients are thoroughly assessed medically and prepared for upcoming surgical procedures. Some residents choose to rotate through this area to gain more focused perioperative expertise.
We provide clinical care at four of our outstanding community hospitals: Hillcrest, Fairview, and Medina, and soon to be Avon Hospital in November 2016. We are leaders in quality of care, resource utilization, and leveraging the electronic medical record to deliver this top notch care at each of our sites. You as a resident have the opportunity to rotate with our clinicians at these sites via the hospital medicine residency track stewarded by Dr. David Gugliotti.
We are enthusiastic proponents to improve the system of care in which we work. We have many projects going on involving quality, safety, patient experience, improving efficiency, and improving resource utilization, all of which are key attributes that make up the hospital of the 21st Century. A classic example of this is the G80 A3 project / culture of improvement work on physician and nurse communication, where many of you are now engaged in committing to putting your teams information in the treatment team designation in Epic. This helps nurses find you, and the nurses phone numbers are now in Epic so they can be accessible to you for questions or issues.
In addition, we host a hospital medicine grand rounds every Tuesday at 12 noon. If you are not on your academic half-day that you are more than welcome to join us at that time for some outstanding hospital and perioperative presentations.
We are proud to be part of one of the best internal medicine residency programs in the country. And we strive to contribute a fabulous educational experience with a fascinating and diverse clinical exposure, well trained educators in inpatient and perioperative care, and a commitment to your development as a physician and caregiver. Finally, for those of you completing your training, many of your predecessors have joined us for long term hospitalist careers, and some have joined us for short term flexible clinical opportunities as a bridge to fellowship applications. If you are thinking about either one, my office is a phone call or email away!
Sincerely,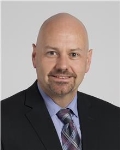 Christopher Whinney, MD, FACP, FHM
Chairman, Department of Hospital Medicine
Leadership Team
Chief Medical Resident
Chief Medical Resident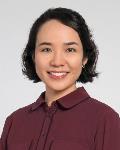 Ahyoung Kim, MD, MS
Medical School: Columbia University College of Physicians and Surgeons
Graduate School: University of Pennsylvania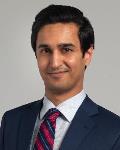 Jamal Mahar, MD
Medical School: Aga Khan University Medical College

Mohammad Mohmand, MD
Medical School: Aga Khan University Medical College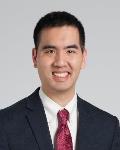 Christopher Wee, MD
Medical School:Wayne State University School of Medicine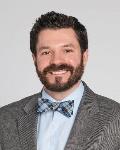 Samuel Wiles, MD
Medical School: University at Buffalo School of Medicine and Biomedical Sciences