Thoracic Surgery
Cleveland Clinic Thoracic Surgeons treat patients with all types of disease that affect the area of the body between the Adam's apple and navel, with the exception of the heart and its structures. In 2016, thoracic surgeons performed 1,724 thoracic procedures at Cleveland Clinic. The graph shows the types of surgery patients had, how many of each surgery were done (N), and the percentage of total surgeries that each type represents.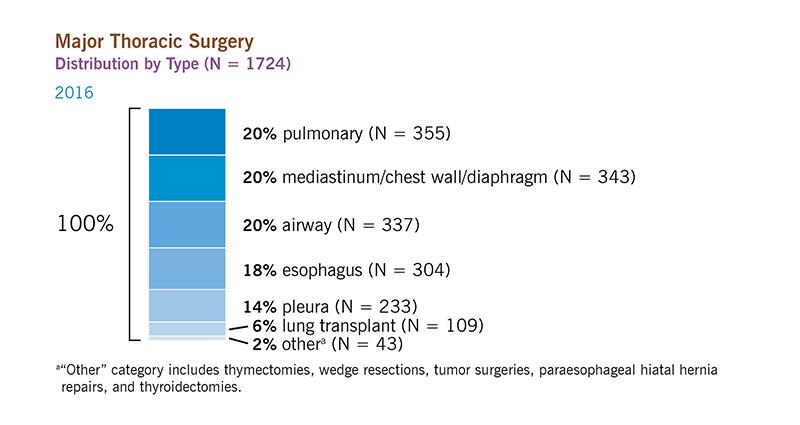 Lobectomy for Lung Cancer
Cleveland Clinic has earned a distinguished three-star rating from The Society of Thoracic Surgeons (STS) for its patient care and lung cancer resection outcomes. The three-star rating denotes the highest category of quality for general thoracic surgery.
Learn more about:
Outcomes by Specialty Areas
Learn about the outcomes for each section of the Heart & Vascular Institute individually.