Pericardial Disease
The Pericardial Disease Center at Cleveland Clinic offers patients with all types of pericardial disease a comprehensive, multidisciplinary approach to diagnosis and treatment. The team includes cardiologists, surgeons, advanced practice nurses and others to fully understand and manage the needs of each patient. A total of 2,120 patients visited the Center in 2016.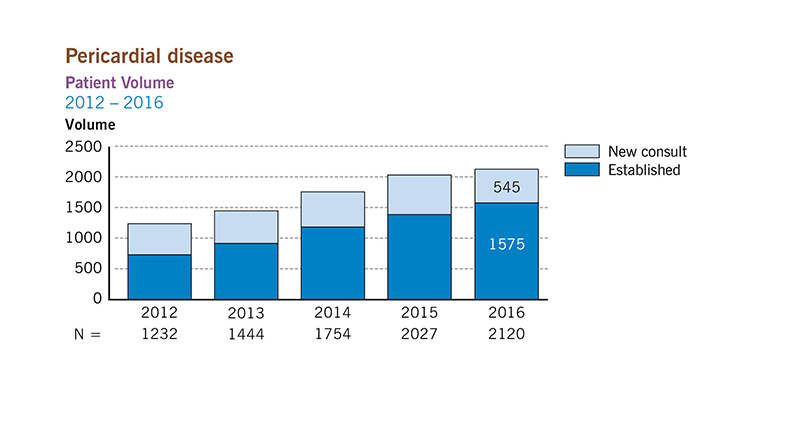 Learn more about:
Outcomes by Specialty Areas
Learn about the outcomes for each section of the Heart & Vascular Institute individually.