Lung & Heart-Lung Transplant
Cleveland Clinic consistently performs more lung transplants each year than most or all hospitals in the United States. Cleveland Clinic surgeons performed 110 lung transplants in 2016 for patients from all over the country.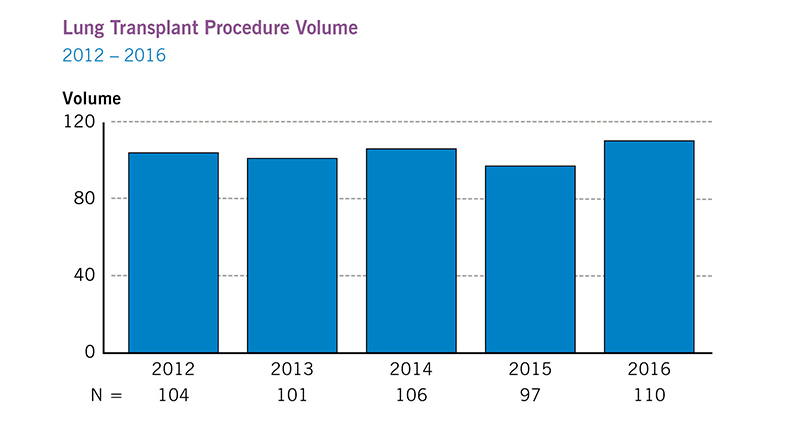 Learn more about:
Outcomes by Specialty Areas
Learn about the outcomes for each section of the Heart & Vascular Institute individually.