Heart Failure & Transplant
Cleveland Clinic's heart transplant and ventricular assist device (VAD) program is one of the largest in the United States.
Heart Transplant
Cleveland Clinic is committed to achieving the best possible outcomes for patients. Our surgeons have more than 20 years of experience with heart transplantation. In 2016, Cleveland Clinic surgeons performed 54 heart transplants.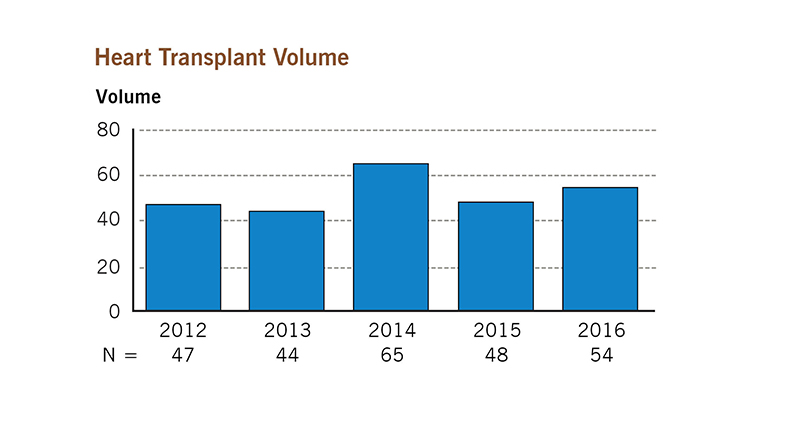 Ventricular Assist Device (VAD)
Cleveland Clinic has more than 25 years of experience with ventricular assist device (VAD) therapy. These devices can be used to help preserve heart function in patients who are awaiting transplant (bridge-to-transplant) or as a final treatment option (destination therapy). In 2016, VADs were used as bridge-to-transplant in 27 patients, and 21 patients received VADs as destination therapy.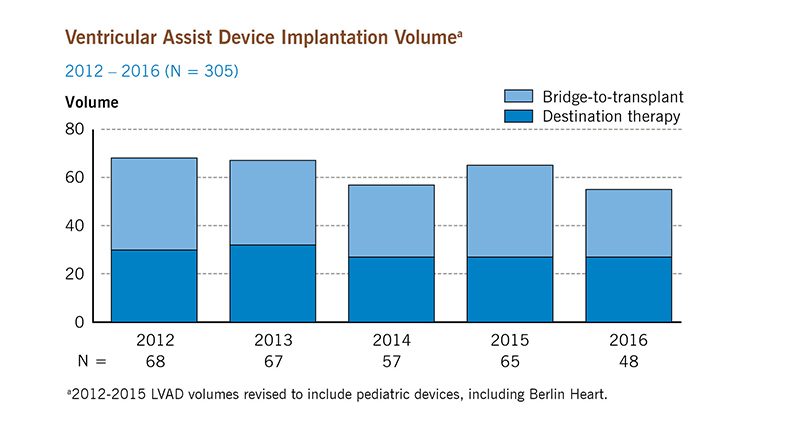 Learn more about:
Outcomes by Specialty Areas
Learn about the outcomes for each section of the Heart & Vascular Institute individually.