Rev. Amy Greene, DMin
Director of Spiritual Care
Rev. Amy Greene was appointed Director of Spiritual Care in June 2013. Prior to this position she was the Director of Clinical Pastoral Education (CPE) at Cleveland Clinic for 6 years. She has a Master of Divinity from Union Theological Seminary in New York and a Doctor of Ministry degree from Ecumenical Theological Seminary in Detroit. She is ordained and endorsed by the Alliance of Baptists. She and her husband, Thomas Reuter, have two grown sons.
Rev. Robert McGenney, DMin
Director of CPE and Assistant Director of Spiritual Care
Rev. Bob McGeeney joined the department in December, 2014, as the Director of Clinical Pastoral Education. Before coming to the Cleveland Clinic he served as the ACPE System Supervisor for the Sisters of Charity Health System for 13 years, and he is a retired Chaplain Major in the USAR. Bob has a Master of Divinity from Fuller Theological Seminary in California and a Doctor of Ministry degree from Faith Evangelical Lutheran Seminary in Washington. He is ordained and endorsed by the American Baptist Churches USA. Bob and his wife, Marge LoPresti, have a combined six adult children and seven grandchildren.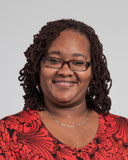 Jacqueline Tinsley
Administrative Assistant
Jacqueline Tinsley joined the Spiritual Care Department as the Administrative Assistant in 2014 . She serves at the primary contact for the department, managing projects and collaborating with a variety of departments as well as providing support for the Director of Spiritual Care and the Director of Clinical Pastoral Education. She has extensive experience in management and administration and has a Bachelor of Science degree (Management) from Indiana Wesleyan University.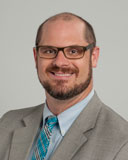 Rev. Mark Rogers Berry
Administrative Staff Chaplain
Rev. Mark Berry joined the Spiritual Care Department in 2009. A South Carolina native, Mark received his Master of Divinity degree from Emory University in Atlanta, Georgia. He completed his CPE residency at Grady Hospital in Atlanta and did four years of advanced CPE training at the Cleveland Clinic. Mark's role as Administrative Staff Chaplain involves a combination of administrative leadership, patient care, and special projects. He is an ordained minister endorsed by the Christian Church (Disciples of Christ). Mark and his wife, Elyse, live in Cleveland Heights with their two dogs, Sherlock and Watson.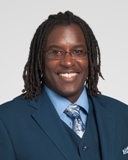 Rev. Brian A. Shields
Staff Chaplain
Brian A. Shields serves as staff chaplain and Healing Services Coordinator for the Neurological Institute. Brian also provides spiritual care in the surgical intensive care unit. Rev. Shields is an ordained United Church of Christ (UCC) minister. His Master of Divinity is from the Interdenominational Theological Center in Atlanta. Brian enjoys being in nature, great coffee, music, walking, and hiking. Brian's wife, Jessica, is the co-pastor of Peace Lutheran Church in Cleveland Heights, OH, and they have two daughters.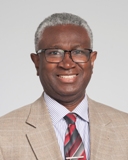 Rev. Ikwo Umosen, DMin, BCC
Staff Chaplain
Rev. Ikwo Umosen is the oncology-palliative care staff chaplain. He is a board certified chaplain (APC) and a trained holistic care practitioner. Ikwo has been in pastoral ministry since 1990. Ikwo received his Master of Arts in Christian Ministry and Doctor of Ministry degrees from Ashland Theological Seminary in Ashland, Ohio. He completed his Clinical Pastoral Education (CPE) internship and residency programs at the Cleveland Clinic. An ordained non-denominational minister, Ikwo is endorsed for healthcare chaplaincy by the Chaplaincy of Full Gospel Churches. His areas of interest include the role of religion, spirituality, and spiritual care at the end-of-life, as well as cultural factors and differences that mediate end-of-life care. Ikwo and his wife, Joyce Thomas, have six children.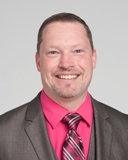 Rev. Brent A. Raitz, BCC
Staff Chaplain
Brent is a Board Certified Chaplain (APC) and Healing Services practitioner for the Heart & Vascular Institute of the Cleveland Clinic. Brent has served in pastoral ministry since 1993 and was a youth pastor for 16 years before changing to the clinical setting. He completed his undergrad in Psychology from Wheaton College in 1995 and his Master of Divinity from Southern Baptist Theological Seminary in 2000. Brent is ordained and endorsed through the Cooperative Baptist Fellowship. After being born in Ethiopia, he grew up outside of Cincinnati in Goshen and moved to Cleveland in 2004. Brent has three beautiful daughters and lives in Brunswick, Ohio. Brent is married to his wife Sharon and they have three beautiful daughters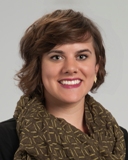 Molly Bolton, MDiv
Staff Chaplain
Molly is the Medical Intensive Care Unit (MICU) staff chaplain. A North Carolina native, she completed her undergrad in English at Wake Forest University and received her Master of Divinity from Wake Forest School of Divinity. Molly completed her Clinical Pastoral Education residency at Cleveland Clinic and is pursuing ordination in the United Church of Christ. She is a member of the Healing Services team and is a Reiki practitioner. Molly is passionate about poetry as a tool for healing, feminism, and antiracism. Friendship, yoga, and indie rock keep her grounded.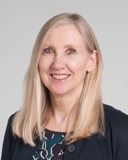 Rev. Nancy Lynch, BCC
Staff Chaplain
Rev. Nancy Lynch is a board certified chaplain (APC) ordained and endorsed by the Presbyterian Church (U.S.A.), a spiritual director, and a Reiki master. She received her Master of Divinity degree from McCormick Theological Seminary in Chicago and her Master of Business Administration degree from the University of Cincinnati, and completed her clinical pastoral education (CPE) at The Ohio State University Wexner Medical Center in Columbus. Prior to arriving at Cleveland Clinic, Nancy served as Director of Spiritual Care for UH Rainbow Babies & Children's and MacDonald Women's Hospitals in Cleveland. In her spare time, Nancy enjoys teaching yoga, reading, and spending time with friends and family. She has two adult daughters.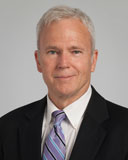 Rev. Logan Skelly
Staff Chaplain (Evening)
Logan serves as the staff chaplain for the hospital between 4pm and midnight during the week. A native of Palm Beach, Florida, he holds graduate degrees in philosophy and English. He received a Master of Divinity from Princeton Seminary, and is ordained in the Presbyterian Church (USA). Before coming to Cleveland and completing his Clinical Pastoral Education internship and residency, he taught expository and creative writing courses at Rutgers University.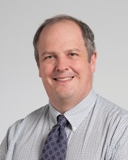 Rabbi James Egolf, DMin
Associate ACPE Certified Educator
Jim is a supervisory student in the Spiritual Care Department. He grew up in South Alabama and Mississippi. Jim has semicha (ordination) from the Hebrew Union College-Jewish Institute of Religion and holds a Doctorate of Ministry from Columbia Theological Seminary. He is a member of the Central Conference of American Rabbis and enjoys playing guitar and cooking. Jim is married to Rebecca and they have two sons.
Rev. Sahra Harding
CPE Certified Educator Candidate
Sahra began her work at the Cleveland Clinic in 2014 as a Chaplain Resident and is currently a supervisory student in Clinical Pastoral Education. In 2010, she became a Priest for The Episcopal Church after earning a Master of Divinity from The General Theological Seminary in New York City. She earned her Bachelor of Arts in Literature and Creative Writing from The University of California, Santa Cruz. Sahra grew up in the Bay Area, where her extended family currently resides. She, her husband, and daughter live in the Old Brooklyn neighborhood of Cleveland where they have an urban farm that includes an herb garden, greenhouse, and chickens.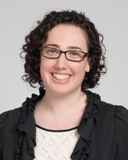 Rabbi Shulamit Izen, BCC
CPE Certified Educator Candidate
Rabbi Shulamit Izen joined the Spiritual Care Department in August 2015 as a CPE supervisory education student. Before coming to Cleveland she served as a chaplain at the Massachusetts General Hospital and as a rabbi and chaplain for elders living in Hebrew SeniorLife housing. Shula has rabbinic ordination and a Masters of Arts in Hebrew Letters from the Reconstructionist Rabbinical College in Pennsylvania and is a board certified chaplain (APC).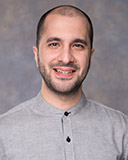 Imam Jawad Bayat, MA
CPE Certified Education Student
Jawad joined the spiritual care team as a Certified Education Student in September 2017. A first generation Afghan American Muslim, he is a graduate of Hartford Seminary's Islamic Chaplaincy program and is ecclesiastically endorsed by the Islamic Society of North America. He earned his Bachelor of Arts in elementary/special education and psychology from the William Paterson University of New Jersey. He has served as both chaplain and imam in community, university, psychiatric, and medical contexts prior to relocating to Cleveland from Northern New Jersey with his wife, Elaha.