Ambulatory Anesthesia
Two fellowship positions are offered for the duration of one year.
The goal of this fellowship is to develop outstanding consultants in anesthesia for ambulatory surgery.
The fellow will:
Develop advanced skills in clinical assessment and evaluation of patients for ambulatory surgery, total intravenous anesthesia, regional anesthesia techniques and conscious sedation.
Plan and carry out research projects relevant to ambulatory anesthesia.
Develop experience in managing an outpatient surgery unit under the supervision of the medical director.
Participate in teaching and clinical instruction.
Rotate to Regional Practice Site to provide ambulatory anesthesia in free-standing ambulatory centers.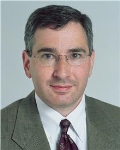 Robert Helfand, MD
Director, Ambulatory Anesthesia Fellowship Program
Phone: 216.444.0185
Fax: 216.444.9247
Email: helfanr@ccf.org