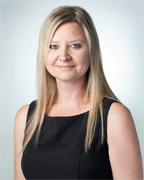 Biography
Debra Trevisan, Ph.D, C.Psych, is a clinical psychologist at Cleveland Clinic Canada. As an integral part of the Executive Health Program, Dr. Trevisan provides comprehensive psychological assessments and therapy to patients. Dr. Trevisan has a special interest in the assessment, treatment, and management of mood and anxiety disorders and chronic insomnia.
Born and raised in Toronto, Dr. Trevisan completed her Bachelor of Arts, Master of Arts, and Doctorate degrees in Clinical Psychology at York University. Dr. Trevisan is a registered member of the College of Psychologists of Ontario with expertise in the areas of Clinical and Rehabilitation Psychology. She is also a member of the Ontario Psychological Association.
Dr. Trevisan's leadership and clinical acumen have been applied to train, practice, and conduct research at many renowned Toronto hospitals, including the Centre for Addiction and Mental Health, North York General Hospital, and the University Health Network as well as various independent assessment and treatment centers. Dr. Trevisan has presented at numerous conferences and workshops, and has been published in academic journals including PACE and the Journal of Psychiatry and Neuroscience. With her extensive background in clinical and rehabilitation psychology, Dr. Trevisan has assessed and provided treatment to patients with a wide variety of mental health concerns, including depression, anxiety, chronic insomnia, and stress.
In her free time, Dr. Trevisan enjoys travelling, exercising and spending time with her family and friends.
Education/Training
PhD

York University
Clinical Psychology
Toronto, ON

Master of Arts

York University
Clinical Psychology
Toronto, ON

Bachelor of Arts

York University
Psychology
Toronto, ON
Certifications
Certificate in Cognitive-Behavioural Therapy (CBT)
Specialty Interests
Mood Disorders
Anxiety Disorders
Chronic Insomnia
Preventive Health & Wellness
Awards and Honours
Ontario Graduate Scholarship
Health Professional Student Research Voucher, Canadian Institutes of Health Research (CIHR)
Faculty of Arts Thesis Award (Nominated), York University
Entrance Scholarship, York University
Professional Memberships
College of Psychologists of Ontario
Ontario Psychological Association