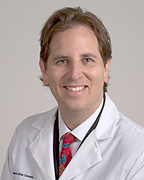 Biography
Jonathan Gladstone, MD, FRCPC, is a neurology specialist at Cleveland Clinic Canada. He provides neurological consultations on-site to patients in our Executive Health program.
Dr. Gladstone is also the Director of the Gladstone Headache Clinic in Toronto, Co-Director of the Headache Clinic at The Hospital for Sick Children, the Headache Specialist at Sunnybrook Health Sciences Centre, the Headache/Neurology Specialist at the Toronto Rehabilitation Institute's WSIB Head and Neck Injury Clinic, and the Headache Specialist for the Ontario Telemedicine Network.
Born and raised in Toronto, Canada, he earned his Bachelor of Science degree in Human Biology with high distinction followed by his Doctor of Medicine degree with honours from the University of Toronto. Subsequently, Dr. Gladstone completed his Neurology Residency Training program at the University of Toronto and a Headache Medicine fellowship at the Mayo Clinic College of Medicine, (Scottsdale, AZ, USA).
Dr. Gladstone has been the recipient of more than twenty academic, scientific and research awards including scholarships and awards from the Canadian Headache Society, American Headache Society and the National Headache Foundation. While Dr. Gladstone has extensive experience with clinical trial research, his primary academic area of interest is headache-related education. Accordingly, he has either authored or co-authored more than 75 peer-reviewed publications, invited reviews, textbooks, book chapters, and abstracts. A respected colleague and sought-after lecturer, Dr. Gladstone has delivered more than 130 invited lectures locally, nationally and internationally.
Dr. Gladstone is the Director of the Canadian Headache Society, Executive Committee Member of the Headache and Facial Pain Committee of the American Academy of Neurology, and is an active member of the American Headache Society. He is the Co-Director of the American Headache Society Annual Educational Program in Scottsdale, Arizona, past-Scientific Program Coordinator for the American Headache Society Annual Scientific Symposium, past-Chair of the Diagnosis and Classification Special Interest Group, and a member of the Education Committee, Medical School Education Committee, Long-Range Planning and Electronic Media Committee.
Dr. Gladstone is an Associate Editor of Headache Currents, Current Pain and Headache Reports, Cephalalgia and The Chronicle of Neurology and Psychiatry, and has been an ad-hoc reviewer for Headache, Cephalalgia, Psychosomatics, Journal of Clinical Pharmacology, Drugs in R&D, European Journal of Neurology, Neuropsychiatric Disease and Treatment, Canadian Journal of Neurologic Sciences and Lancet Neurology. Dr. Gladstone is a Scientific Abstract Reviewer for the American Headache Society Scientific Meeting and the American Academy of Neurology Annual Meeting.
When he is not practicing medicine, he enjoys playing tennis and travelling with his wife.
Education/Training
Fellowship

Mayo Clinic College of Medicine
Headache Fellowship Program
Scottsdale, Arizona

Residency

University of Toronto
Toronto, ON

Doctor of Medicine

University of Toronto
Toronto, ON
Certifications
Fellow of the Royal College of Physicians and Surgeons of Canada (FRCPC)
Specialty Interests
Adult and Pediatric Headache Medicine
Migraine and Migraine Variants
Post-traumatic and Post-MVA Headaches
Rare and Unusual Headache Syndromes
Sports-Related Headaches
Patient and Physician Headache Education
Professional Memberships
Alpha Omega Alpha Honour Medical Society
Canadian Medical Association
Ontario Medical Association
National Headache Foundation
American Headache Society
American Council for Headache Education
International Headache Society