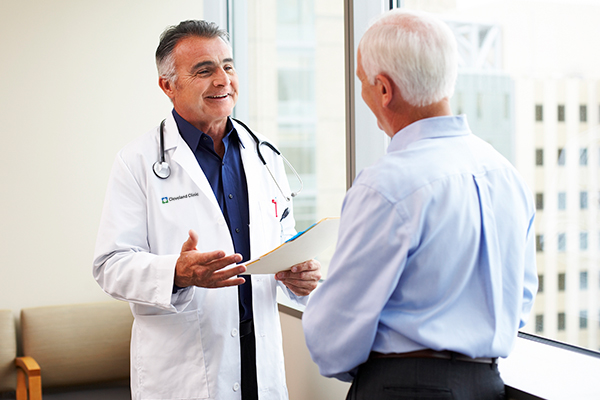 What Is BPH?
Benign Prostatic Hyperplasia, or BPH, is a common condition in which the prostate enlarges as men get older. While BPH is a benign condition and unrelated to prostate cancer, it can greatly affect a man's quality of life. As the prostate enlarges, it presses on and blocks the urethra, causing bothersome urinary symptoms such as:
Frequent need to urinate both day and night
Weak or slow urinary stream
A sense that you cannot completely empty your bladder
Difficulty or delay in starting urination
Urgent feeling of needing to urinate
A urinary stream that stops and starts
If you suffer from the above symptoms, you are not alone. Over 70% of men in their 60s have BPH symptoms. BPH is one of the leading reasons for men to visit a urologist.
How Does UroLift Work?
The UroLift System procedure is done in the physician's office under local anesthesia. Patients return home the same day without a catheter. The UroLift System lifts and holds the enlarged prostate tissue out of the way so it no longer blocks the urethra. It is a straightforward procedure that is performed by a urologist and is the only BPH procedure that does not require cutting, heating or removal of the prostate tissue.
During the procedure, the urologist places tiny implants to hold the prostate lobes apart, like open curtains on a window, to relieve compression on the urethra. This allows urine to flow normally again. Small UroLift Implants are permanently placed to lift or hold the enlarged prostate tissue out of the way and increase the opening of the urethra. The UroLift Delivery Device is removed, leaving an open urethra designed to provide symptom relief.
Benefits of the UroLift System
Same day procedure
Minimally invasive
Minimal downtime
Typically no catheter or overnight stay required after treatment
Preservation of sexual function
Durable results
Rapid symptom relief, as early as 2 weeks post procedure
Most common adverse events reported include hematuria, dysuria, micturition urgency, pelvic pain, and urge incontinence
Most symptoms were mild to moderate in severity and resolved within two to four weeks after the procedure
Why Choose UroLift?
The UroLift System is an alternative for patients looking for something other than drug therapy or more invasive surgery. Treatment might be right for you if any of the following apply to you:
You do not want to take another pill every day
You have tried BPH medication but are unhappy with the side effects
You do not want to undergo major surgery due to potential surgical risks of side effects and complications
You want a BPH solution that preserves your sexual function
You want to regain your quality of life with minimal downtime
Are You Covered?
The UroLift procedure is not currently covered by OHIP.
Staff
Locations
Cleveland Clinic Canada Downtown
181 Bay Street
Brookfield Place: 30th Floor
Toronto, Ontario M5J 2T3