Our Commitment To Environmental Health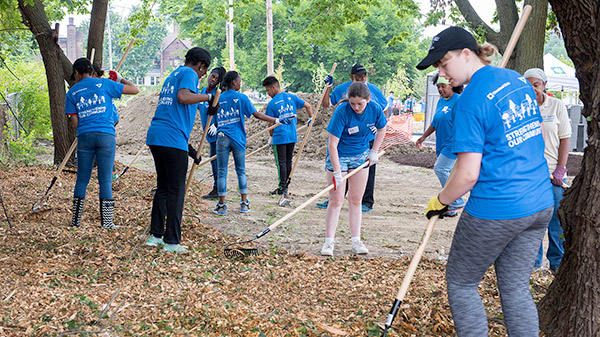 Our Commitment To Environmental Health
We understand that environmental health and human health are inherently linked and that we have a responsibility to take a precautionary approach to environmental stewardship. With a built environment portfolio of more than 20 million square feet, and more than 52,000 caregivers, the impact we make on our community and ecosystem, both positive and negative, is substantial. As a result of our scale, we have the opportunity and responsibility to set an example for other hospitals and businesses. Even small changes applied broadly can provide significant opportunities.
"We promote sustainability as part of our commitment to the health and wellbeing of all generations. We are only temporary stewards of our organization and of our planet, and it is the obligation of each of us, to preserve and improve them for our posterity."
-Tomislav Mihaljevic, MD, Cleveland Clinic CEO and President
Office for a Healthy Environment
Office for a Healthy Environment
Cleveland Clinic is committed to healthy environments for healthy communities. Learn more about our enterprise wide sustainability office.
Learn More