Our Commitment To Environmental Health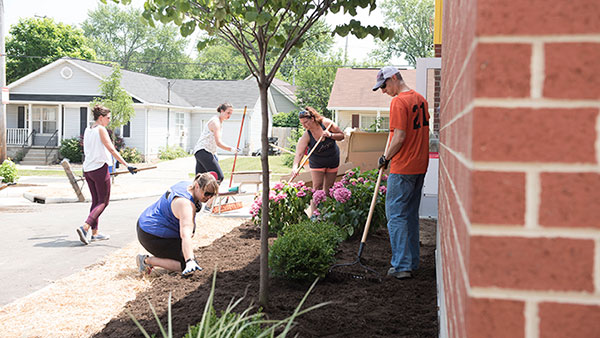 Our Commitment To Environmental Health
The health of our patients and communities is dependent on the health of the planet and the diverse plants and animals that live on earth. According to the University of Wisconsin Population Health Institute, 80% of health outcomes in the United States are determined by factors other than healthcare, with the physical environment (Indoor and outdoor) accounting for 10%.1 Globally, the World Health Organization has shown that 25% of health outcomes relate to the environment, so this issue is even more pressing around the world.2 Our delivery of world class healthcare services uses significant material and energy resources, so we take a proactive approach to managing our environmental footprint to minimize this impact and inspiring healthcare to do the same. Climate change, the use of plastics, exposure to industrial chemicals, food system structural issues and contamination of water and soil have significant impacts on health around the world. We are committed to mobilizing our more than 60,000 caregivers to lead by example and act as stewards of our precious natural resources for the wellbeing and resiliency of our surrounding communities.
"We promote sustainability as part of our commitment to the health and wellbeing of all generations. We are only temporary stewards of our organization and of our planet, and it is the obligation of each of us, to preserve and improve them for our posterity."
-Tomislav Mihaljevic, MD, Cleveland Clinic CEO and President
---
1University of Wisconsin Public Health Institute, "Country Health Rankings Model," 2019, accessed 25 July 2019, countyhealthrankings.org/explore-health-rankings/measures-data-sources/county-health-rankings-model.
2World Health Organization, "Priority Environment and Health Risks," accessed 31 July 2019, who.int/heli/risks/en/.
Office for a Healthy Environment
Office for a Healthy Environment
Cleveland Clinic is committed to healthy environments for healthy communities. Learn more about our enterprise wide sustainability office.
Learn More